Zemits WaveRestore 2.0 ShockWave Therapy
Out of stock
Available 12 interest-free payments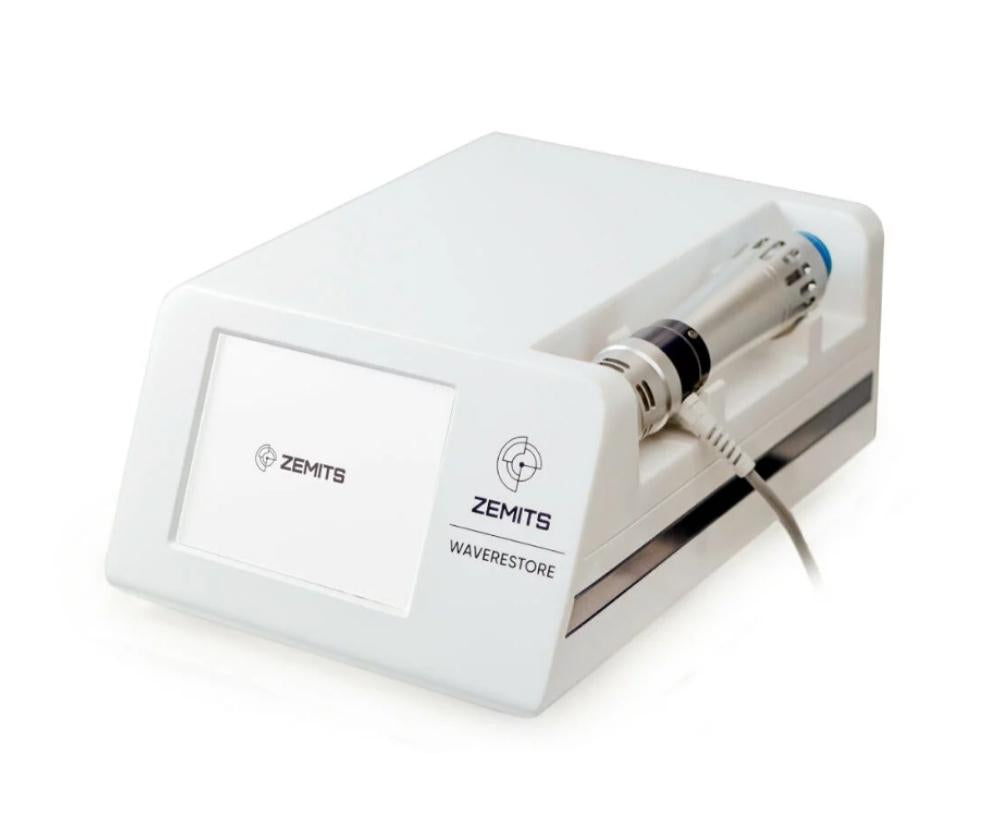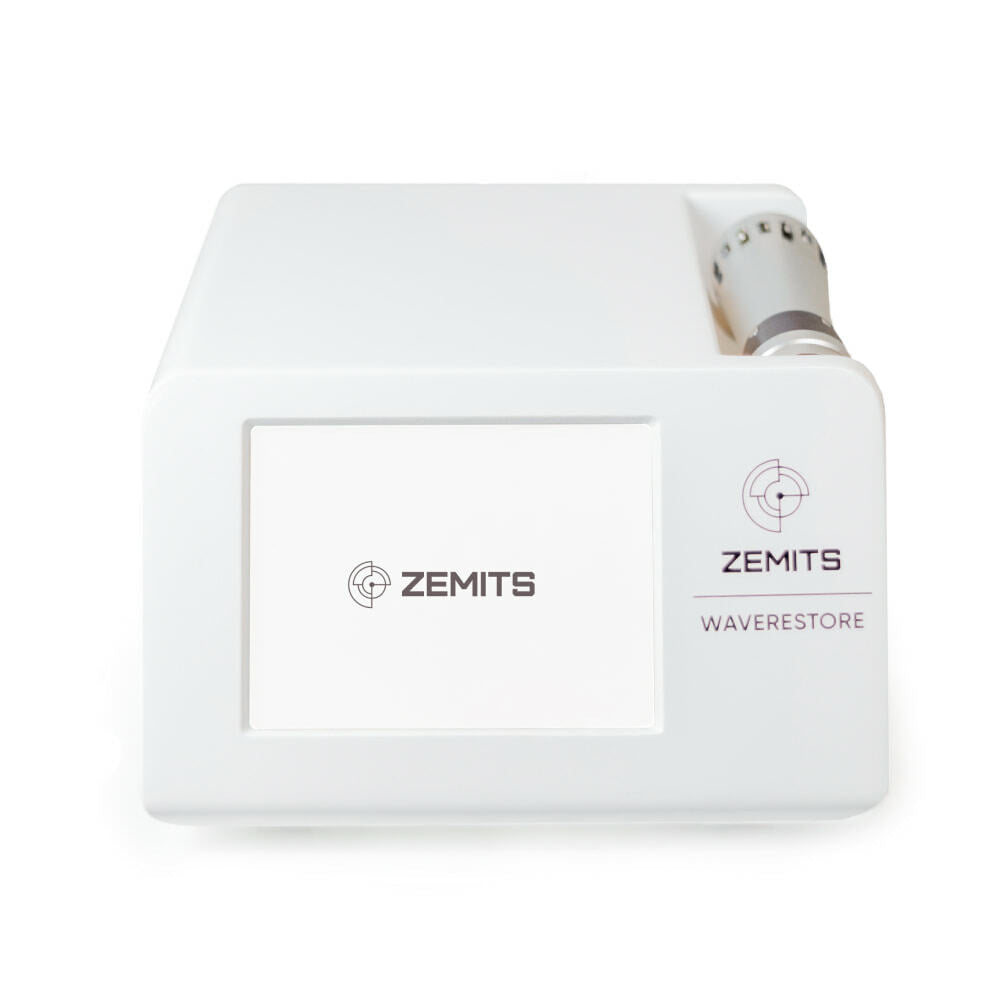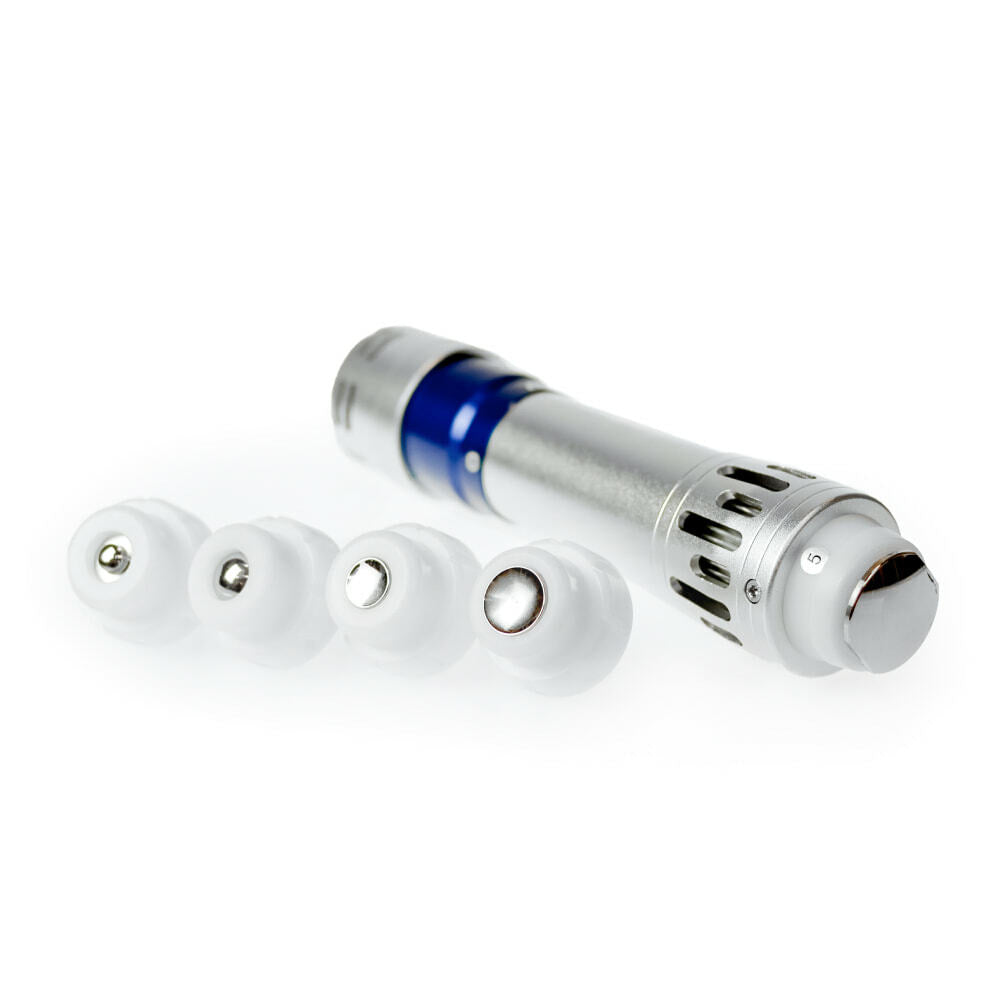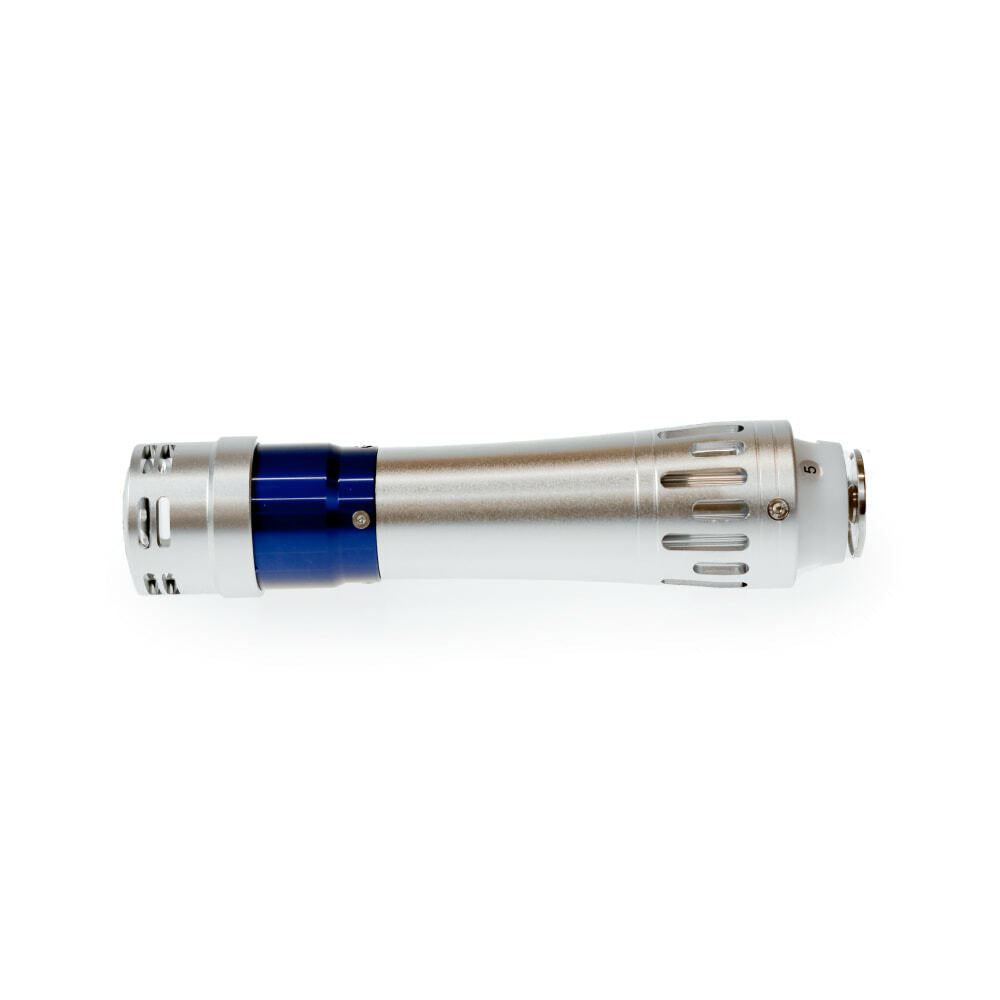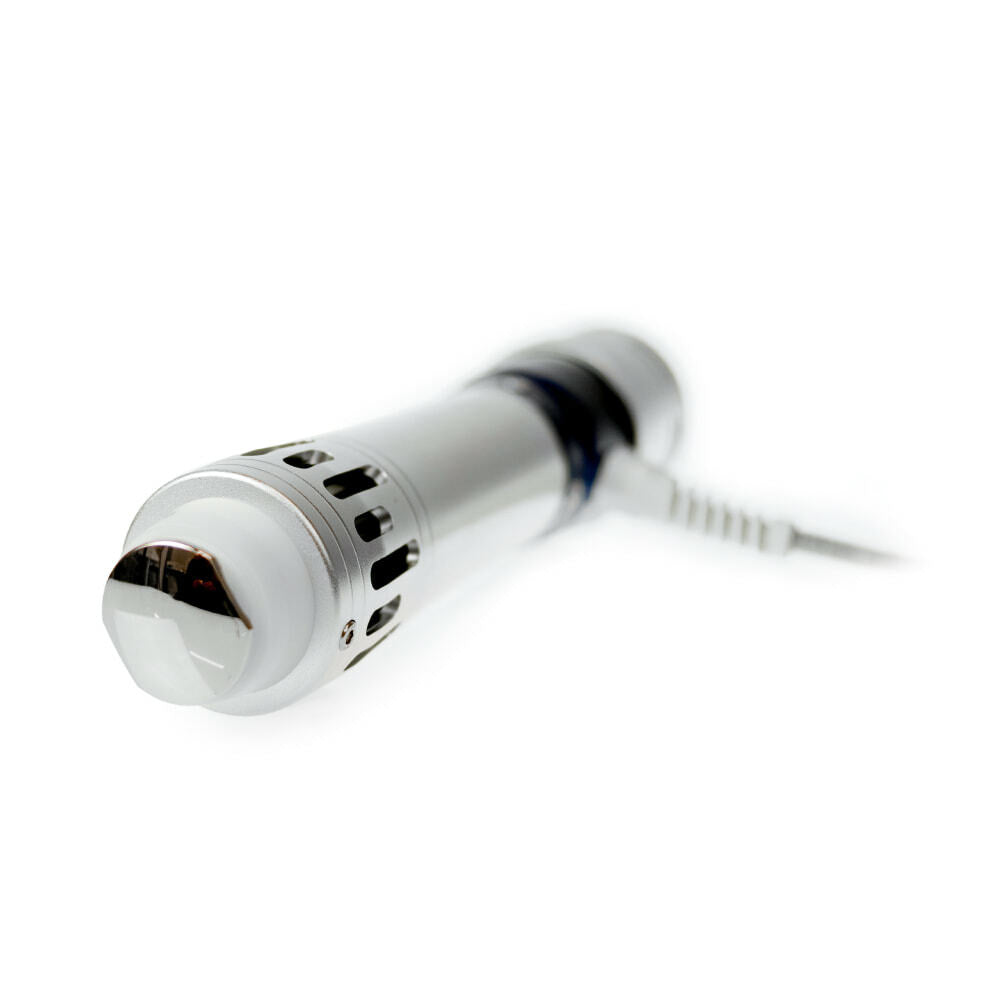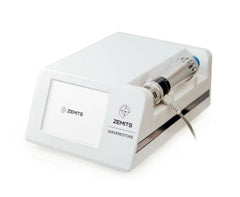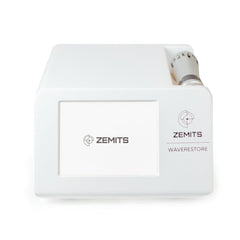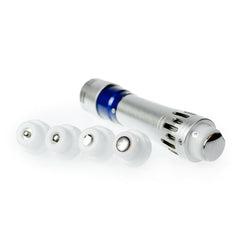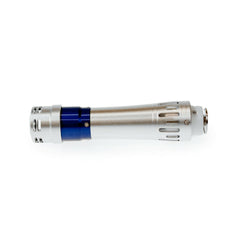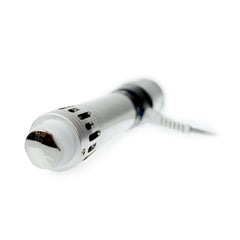 Box Size

52*44*37 cm

Netto weight

5.5 kg

Warranty

24 Months
Financing

0% In-House Financing

Training

Included

Marketing Support

Included
The device that you've been waiting for!
The Zemits WaveRestore 2.0 is an advanced percussion shockwave therapy device, designed for body contouring and aesthetic treatments.
Meet the Zemits WaveRestore 2.0!
It's shockwave therapy system, a professional medical aesthetic equipment designed for body contouring and aesthetic treatments.
Zemits WaveRestore is one of the most powerful methods for reducing cellulite and improving body tone and lymphatic health.
About technology
Aesthetic shockwave therapy is a non-surgical approach designed for the treatment of aesthetic skin issues, such as cellulite, saggy skin, oedema, and fat deposits.
The therapy employs a special set of acoustic pressure waves that are sent through the skin and focused on the cellulite connective tissue that needs to be reduced. It also boosts metabolism, improves blood circulation, and speeds up the healing process.
As a result, injured tissues are able to heal and regenerate. This device is also favored by many clinicians for its ability to effectively treat and relieve acute and chronic pain and injuries.
WaveRestore 2.0: benefits
1. It can be used to treat a wide range of unwanted conditions.
Shockwave therapy has been shown to be successful in the treatment of a variety of skin issues. Shockwave therapy, when focused into the injured areas, can cure sports injuries, musculoskeletal disorders, and more. Scar tissue and a diminished inflammatory response can contribute to poor recovery and substantial pain.
2. It's a Non-Invasive Alternative to more agressive treatments. Shockwave therapy improves skin tone and reduces cellulite dimples by diverting the connective tissue fibers that pull the skin and cause cellulite appearance.
3. Downtime is limited. Most treatments for chronic pain disorders involve extensive downtime; however, this procedure requires no anesthetic and takes about 30 minutes or less, allowing athletes to continue training and workers to return to work sooner.
More benefits!
1. No downtime.
2. No need for numbing the treatment area.
3. Non-intrusive treatment.
4. No skincare consumables — performed over dry skin.
5. Fast treatment: 20 minutes each session.
Skin Concerns that Can Be Addressed:
1. Cellulite
2. Local fat deposits
3. Saggy skin on arms and thighs
4. Poor lymphatic circulation
5. Muscle tension
The Science
Zemits WaveRestore 2.0 has an integrated cooling system to ensure that it can process for lengthy periods of time without overheating. This one-of-a-kind characteristic ensures a long-time service life.
During a shock wave therapy session, the average number of strokes per location is about 2,000 per area.
A majority of clients require 3 to 6 sessions of therapy, 1 time per week.
Technical Specification
1. Frequency: 1-21 Hz
2. Power Level 60 to 185 mJ/
3. Energy: 1.0 bar- 4.0 bar
4. Output: 110V/50HZ
5. Power consumption: <250W
6. Heads: 5
7. Box size: 52*44*37cm
8. Netto weight: 5.5 kg
9. Gross weight: 8.5 kg
FAQs
What Is Shockwave Therapy and How Does It Work?
Acoustic pressure shockwaves are given directly to an affected part of the body using a handheld device. Shockwave therapy works by creating microtrauma in the affected area's soft tissue. The body's healing reaction is triggered by this microtrauma. New, healthier tissue is formed as connective tissue and calcification break down. Shockwave therapy is also thought to assist and enhance metabolism, release hormonal pain, boost collagen formation, reduce inflammation, and helps to minimize the appearance of cellulite.
What are the results of a Shockwave Therapy?
Individual results may vary, but some studies have shown that favorable results might last for up to two years.
What is the sensation of Shockwave Therapy?
The sensation is described by most patients as tiny pulses against the skin.
Are There Any Negative Consequences?
Bruising, swelling, and redness around the treated area are the most typical side effects of Shockwave therapy. Shockwave therapy patients have also reported localized numbness and minor discomfort on and around the treated area. These adverse effects usually go away after a few hours or days of treatment.
When Should Shockwave Therapy Be Used?
Shockwave therapy is indicated for anyone who has tried three conservative treatments with no improvement and has had the problem for at least six months. Many people will put off receiving treatment. This is not suggested for tendinosis patients since the constant usage of degenerative tendon tissue can cause more damage. An individual who has discomfort whenever their arm is used to lift something or their weight is placed on their heel is an excellent illustration. Because the tendon fibers are being tugged, this occurs.
The Reasons Why Other Treatments Are Frequently Ineffective
Acute tendonitis refers to a problem that has been present for less than six months. This condition may resolve on its own in some cases. Physical therapy, cortisone injections, strapping, and anti-inflammatory drugs can all be helpful in some cases. Acute tendonitis is essentially an inflammation of the tendon. During the first six months, every therapy is aimed at reducing inflammation and resting the affected area.
Is the shockwave treatment itself painful?
Although the therapy can be uncomfortable at times, most people are able to endure these few intensive minutes without the use of drugs. If you have pain during the treatment, please inform your practitioner; there are some adjustments that may be done to alleviate the discomfort; nonetheless, having some pain throughout the therapy indicates that shockwaves are working.
Will the procedure cause me pain?
Immediately after the treatment, you should feel less pain or no pain at all, but a mild and distributed pain may develop a few hours later. This dull ache can linger up to a day.
What should I do if the treatment leaves me in pain?
Radial Shockwave Therapy causes a pro-inflammatory response in the tissue being treated. You can take non-prescription pain relievers if necessary. Anti-inflammatory medications and ice on the treated region are both counterproductive to the body's natural healing abilities.
Check out the results after Zemits WaveRestore 2.0:
Results after the procedure Individual treatment results may vary depending on the unique physiological characteristics of the patient and the number of procedures in the course of treatment.