Zemits Verstand Pro Microcurrent Therapy and Electroporation
Out of stock
Available 12 interest-free payments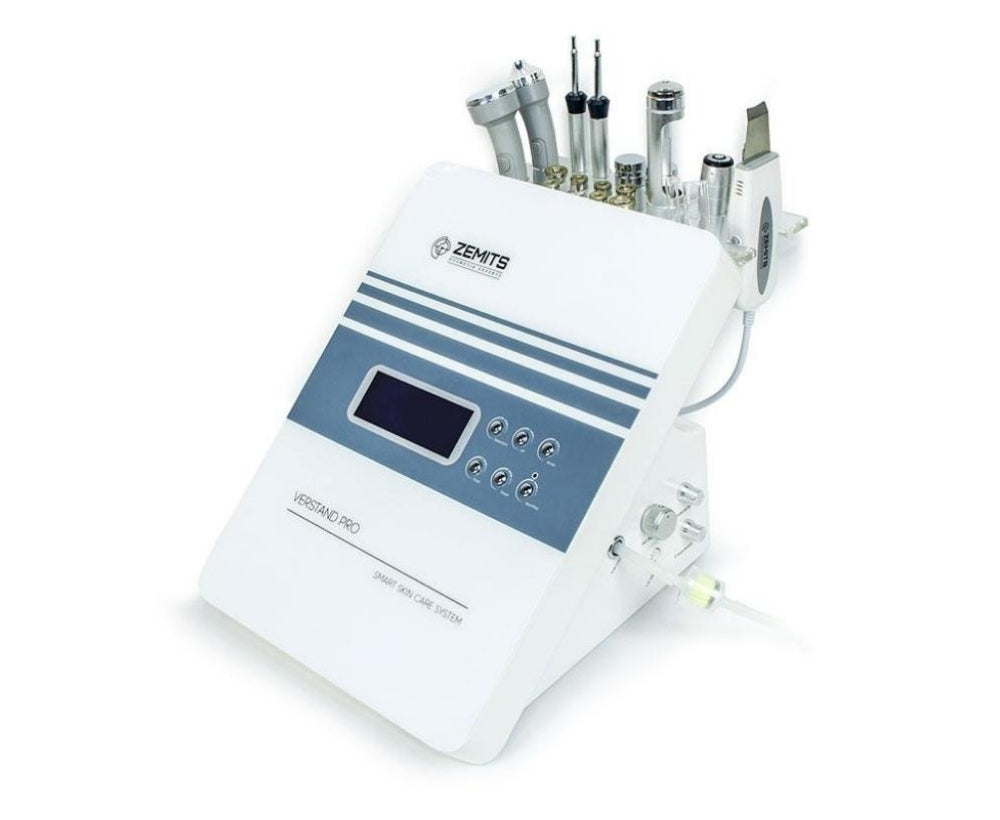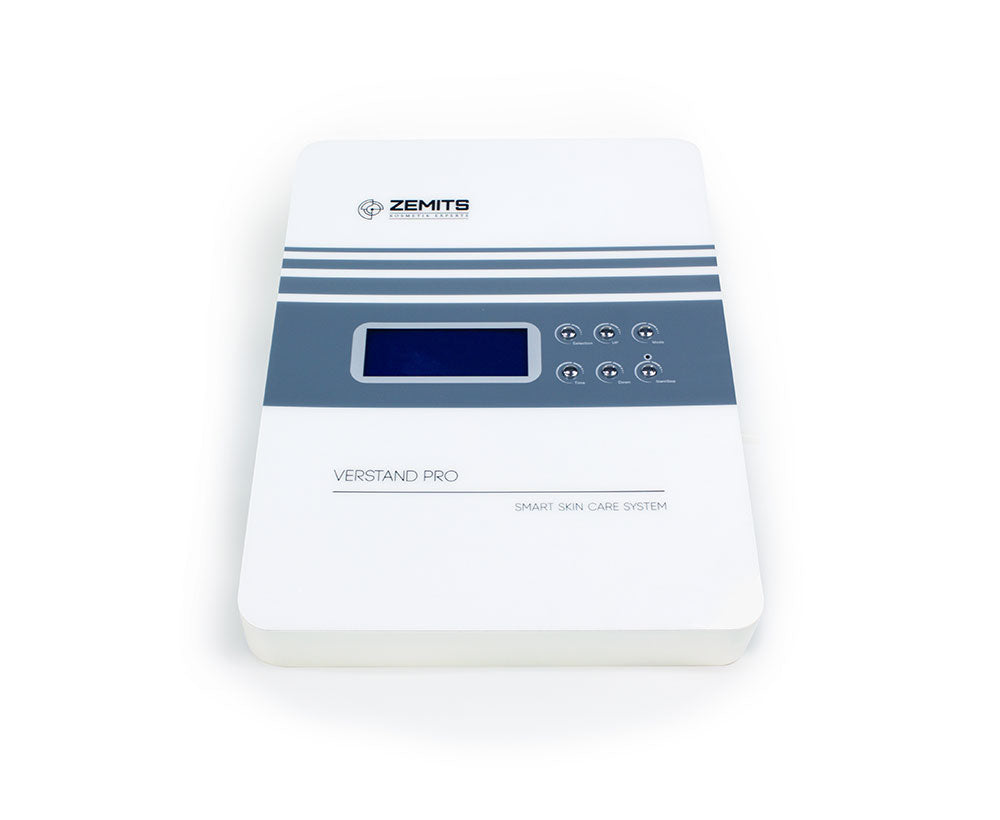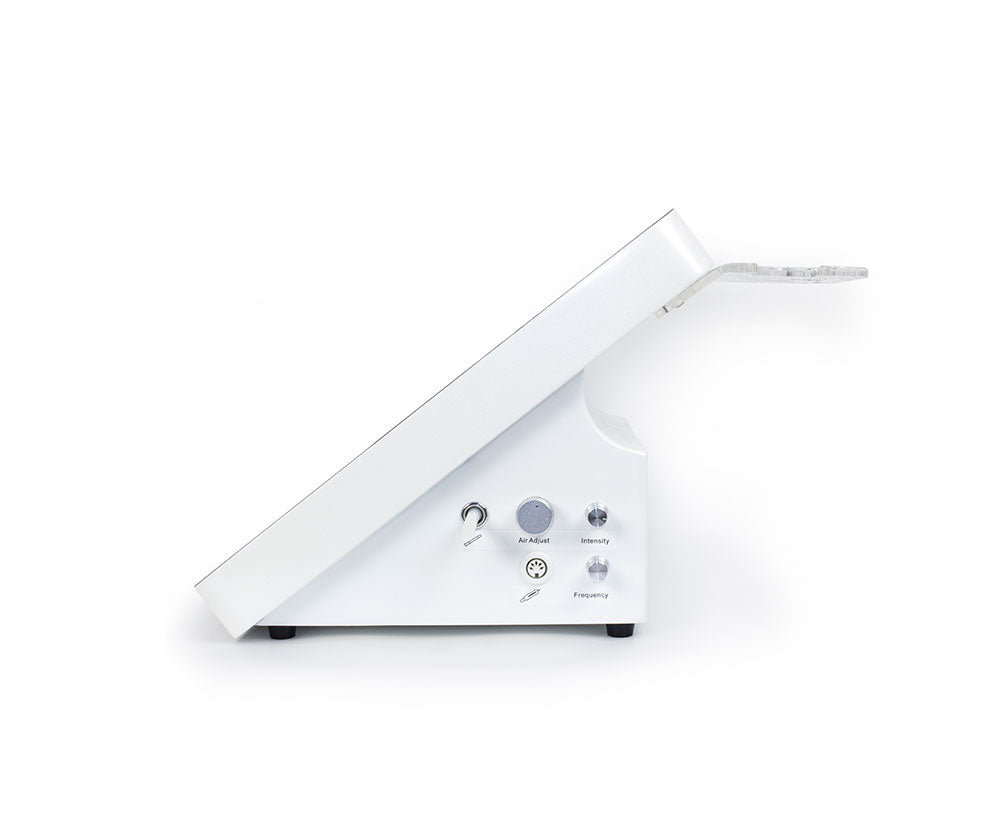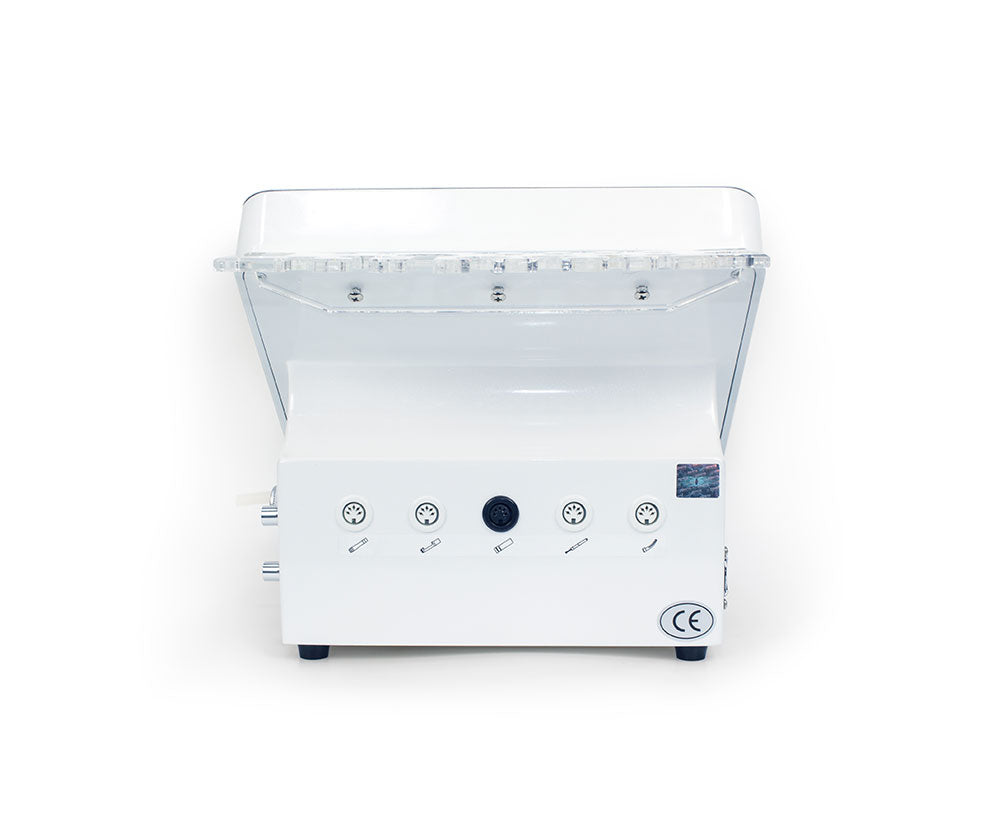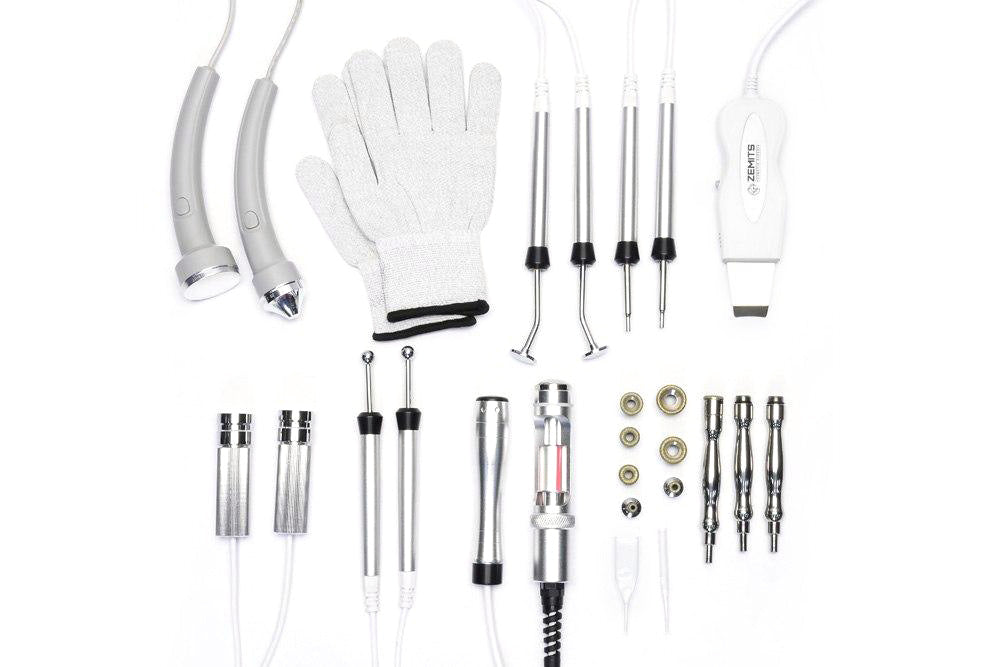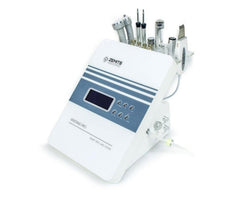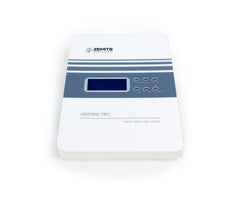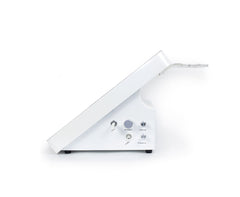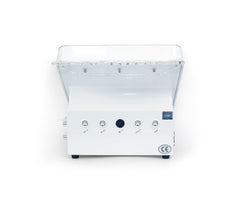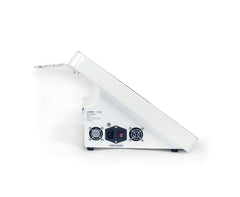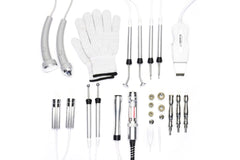 Packed Size

48*42*40cm

Weight

12 kg

Warranty

24 Months
Financing

0% In-House Financing

Training

Included

Marketing Support

Included
The device that you've been waiting for!
The Zemits Verstand pro is a cutting-edge full-featured platform of the most advanced and effective treatments.
Advanced technologies to slow the unaesthetic effects of passing time
Zemits Verstand Pro machine is designed to tackle the main skin ageing concerns: sagging skin, pigmentation, poor skin elasticity, fine lines and wrinkles. With this multi-application machine, you can design numerous tailored, ongoing skin rejuvenation protocols to treat every client with the best facials suited to their needs.
5. Diamond microdermabrasion
6. Ultrasonic Phonophoresis
The Zemits Verstand Pro combines the most advanced treatment modalities for unique customized treatment protocols
The Zemits Verstand Pro combines some of the most in demand features for a professional aesthetician's toolkit. It brings unrivalled, transformative skincare results for the clients. The device makes the following facial treatment protocols available:

1. Anti-Age Treatment Protocol
2. Acne-Prone and Oily
Skin Treatment Protocol
3. Skin Whitening Treatment Protocol
4. Intense therapy for dry and dehydrated skin
5. Skin Replenishing and Resurfacing Treatment Protocol
The advantages of the Zemits Verstand PRO:
1. Modern user-friendly LED screen control;
2. 6 most sought-after features for effective anti-age and care programs;
3. Lymphatic drainage gloves allow face and body treatments;
4. 3 modes of microcurrent therapy for different treatment protocols;
5. Quality certificates FDA (USA) and CE (Europe);
6. Training is included in the price of the device;
7. Financing 24-month warranty.
8. Modern user-friendly LED screen control. 6 most sought-after features for effective anti-age and care programs. 9. 9. Lymphatic drainage gloves allow face and body treatments. 3 modes of microcurrent therapy for different treatment protocols.
10. Quality certificates FDA (USA) and CE (Europe).
11. Training is included in the price of the device. Financing. 24-month warranty.
Microcurrent therapy
As we age, we lose collagen, the body's main protein, to build muscle and skin elasticity. Microcurrent has been shown to encourage the production of ATP (Adenosine triphosphate), which leads to the creation of structural proteins like elastin and collagen.
Zemits microcurrent technology uses a low-grade electrical current to "train" facial muscles to appear more lifted, tightened, and firm. Microcurrent is often called the "non-invasive facelift."
The microcurrent pulsations target the deeper layers of skin and muscle tissue, i.e. the epidermis, the dermis, the subcutaneous fatty tissue, the facial muscles, and the blood vessels.
The Verstand Pro kit includes the following accessories and tools for treatments:
1. A pair of mono-polar Q-tip-style nozzles for the face.
2. A pair of ball tips (or nozzles) for the face.
3. A pair of disc tips (or nozzles) for face and body. Microcurrent massage treatment gloves.
Electroporation
Electroporation, or Needle-Free Mesotherapy, is advanced transdermal delivery technology that helps deliver active ingredients into the deeper layers of the skin without side effects. Electroporation, or no-needle mesotherapy, uses an electrical pulse to momentarily disrupt the cell membranes allowing products to enter into the deeper layers of the skin, enhancing the effects of active ingredients on the tissue.
The membrane returns to its original structure when the electrical stimulation is over. Electroporation is part of Zemits Verstand Pro anti-ageing protocol and can target small areas of concern.
In beauty aesthetics, transdermal devices or penetration enhancers, like electroporation and other innovative modalities, offer practitioners an efficient and minimally invasive technique to penetrate the skin barrier for soothing, hydrating treatments.
The Zemits Verstand Pro directs an electrical current that aids circulation, improves lymphatic drainage, and delivers the essential nutrients and serums deep within the skin cells, rendering a glowing, healthy complexion.
Radiofrequency
Zemits Verstand Pro Skin Tightening Technologies is the latest bipolar RF technology for precise facial and neck treatments. RF (Radio Frequency) technology uses electromagnetic waves ranging from 1-3 MHz to heat tissues, stimulating collagen and elastin production. It produces heat by generating electromagnetic energy, which passes through the tissue, creating vibrations at a molecular level. For skin treatments, the heat damages the body's collagen, stimulating a wound-healing response which in turn causes neocollagenesis.
With Zemits Verstand Pro, RF energy can be delivered to the deeper dermal layers of the skin without harming the epidermis. The treatment is painless, and the client typically reports a warming or tingling sensation during the procedure.
Bipolar RF
Bipolar RF devices for aesthetic treatments are designed to deliver energy while focusing on optimising comfort and minimising downtime, as mentioned above. With Bipolar RF, the energy is transferred between two different positioned electrodes in the handpiece instead of just one, meaning practitioners can distance the poles to control their target area.
Bipolar RF is used for skin tightening, wrinkle reduction, and other aesthetic concerns such as sagging skin and stretch marks.
1. Reduced visibility of deep wrinkles.
2. Tightening and brightening of aged, dull skin.
3. Reduced appearance of scars and stretch marks.
4. Boost collagen production.
5. Enhanced microcirculation between skin cells.
6.
Improve skin elasticity for a more youthful, healthy look.
Diamond Microdermabrasion
Diamond skin resurfacing - or Diamond Microdermabrasion - is a non-invasive, painless treatment that profoundly polishes and stimulates the skin using densely packed laser-cut diamond tips to remove dead skin cells. Then, the vacuum extracts these dead skin cells, accelerates blood circulation, and eliminates oedema.
As a result, the treatment stimulates new healthy cells and elastic fibre growth for a smoother, more radiant, flawless complexion resulting in more youthful and refreshed skin.The wand with a diamond tip exfoliates gently and effectively, unclogging pores and giving the skin a clean, fresh appearance.
Ultrasound Skin Scrubbing
The Zemits Verstand Ultrasound Skin Scrubber provides a unique skin cleansing and gentle exfoliating experience. In recent years, ultrasonic skin scrubbing has become one of the top trends in facial treatments, with a continued rise in client demand.
The Zemits Ultrasound Spatula vibrates up to 28,000 times per minute. This rapid vibration vaporises the moisture on the skin's surface to gently peel away the superficial layers of dead skin cells and sebum. The treatment then reveals a fresh, healthy, and glowing complexion. This treatment is an excellent and painless alternative to traditional blackhead removal facials.
Zemits Verstand Pro Ultrasound Spatula facial result:
1. Deeply cleanses clogged pores and refines their appearance.
2. Eliminates and reduces blackheads.
3. Improved overall skin tone.
4. Reduced appearance of scars and stretch marks.
5. Natural glowing complexion after treatment.

Ultrasound mesotherapy (Phonophoresis)
Non-invasive treatment allows the professional to penetrate deep below the skin's surface and deliver cosmeceutical and injection-grade ingredients into the 'meso' or middle layer of the skin. The natural serums are transported via small channels through the skin surface and deep down into the cellular level using a mild low-frequency ultrasound. Natural ingredients such as antioxidants, vitamins, peptides and hyaluronic acid make the skin healthier, smoother, toned and youthful.

Treatment benefits:
1. Improved blood circulation and oxygenation of tissues
2. Improved skin elasticity
3. Scar tissue softening (for treatment of scarring post-operative or acne)
4. Promotes regulation of the sebaceous glands. Promotes production of collagen, elastin and fibroblasts
5. Has an anti-inflammatory effect
6. Boosts detoxification and acceleration of skin metabolic processes
To achieve a high-quality and long-term result, we recommend conducting a phonophoresis course 1-2 times a week for 10-15 procedures, depending on the type of skin and the substance administered.
Zemits Verstand Pro can benefit the skin:
1. Smooth wrinkles;
2. Form tightened face contours; Improve the condition of aging skin;
3. Reduce swelling areas;
4. Improve the appearance of the skin, its color, and tone;
5. Reduce scarring;
6. Reduce dark circles and puffiness around the eyes;
7. Perform cleansing and detox;
8. Inject nutrients directly into the cells;
9. Moisturize the skin and improve overall condition;
Promote collagen production.
Technical Specification
Voltage: 220V / 50Hz
Power: ≤ 75W
RF frequency: 1-3 MHz
RF power: 5-50W
Electroporation frequency: 2.5-5 kHz
Electroporation power: 10-30W
Microcurrent frequency: 2.5-5 kHz
Microcurrent power: 10-30 W
Ultrasonic scrubber frequency: 28KHz
Ultrasonic scrubber power: 20W
Cryotherapy temperature: 0-5 ° C
Cryotherapy power: 10-50 W
Negative pressure: ≥80kPa (0.08MPa)
Box size: 48*42*40 cm
Netto weight: 11 kg
Gross weight: 12 kg
Check out the results after Zemits Verstand Pro Facial:
Results after the procedure Individual treatment results may vary depending on the unique physiological characteristics of the patient and the number of procedures in the course of treatment.
Return on Investment
According to our Zemits clients' feedback, it takes approx.
4-5 weeks
to get your return on investment (ROI) - as an existing business with an established clientele. Are you just starting out as a new business? Expect to work approx.
2 - 2.5 months
until you reap the rewards of your ROI, while you're getting started, working hard, and building up your clientele.
Want to learn more about the device?
Call Us for a Free Consultation - 020 4532 5922
Enhance Treatments Results with Zemits Skincare!
Find the Zemits Skincare for your device: