Zemits UltraNexx Pro SMAS Lifting Skin Tightening Sytem For Face and Body
Out of stock
Available 12 interest-free payments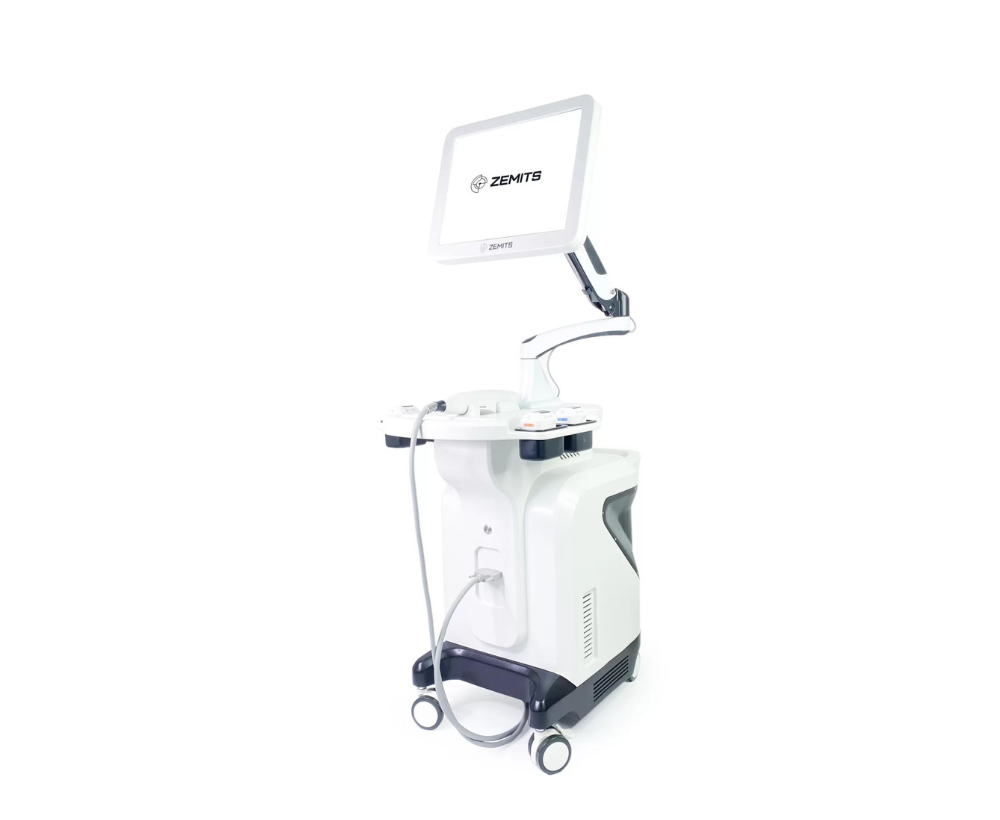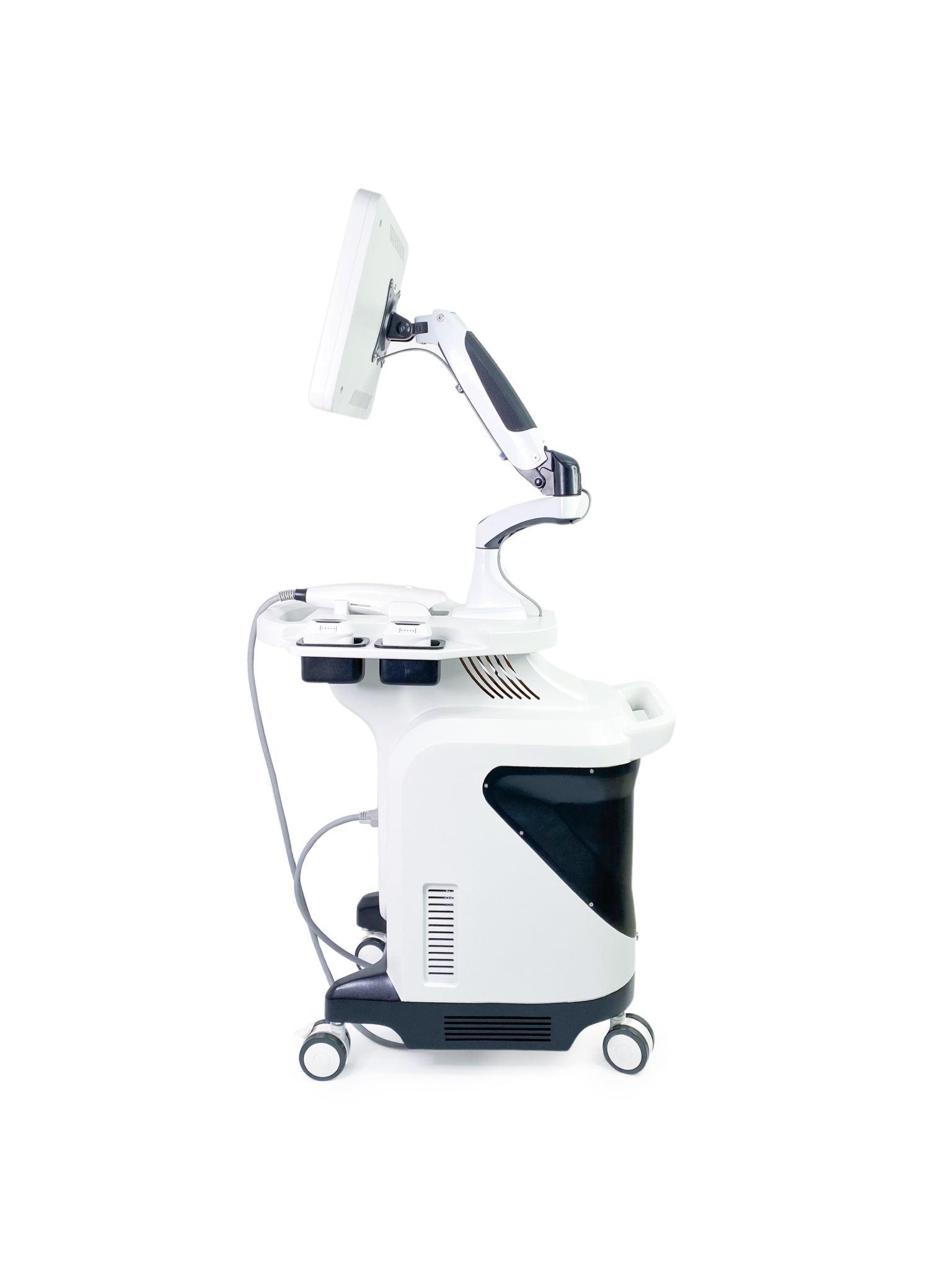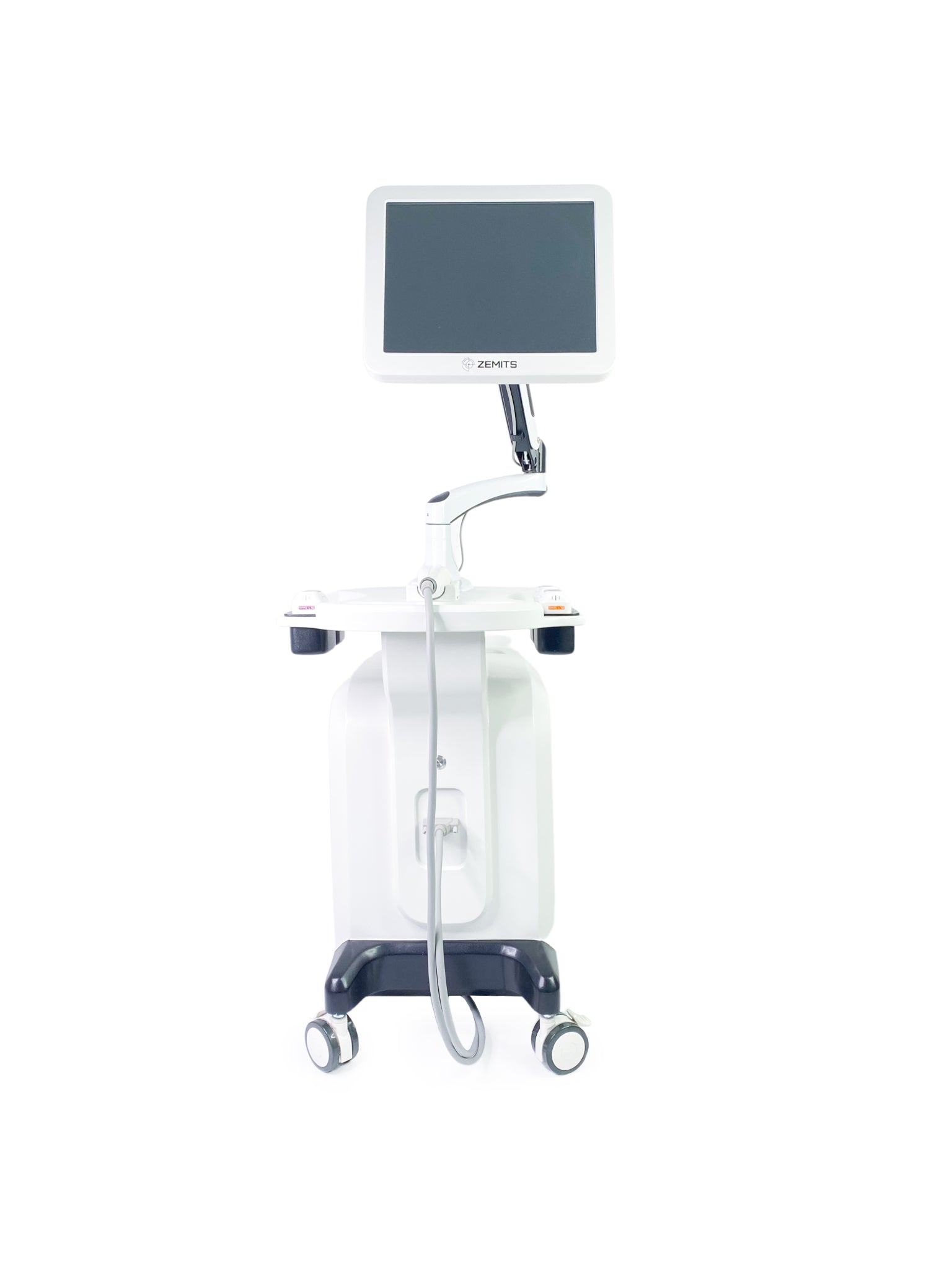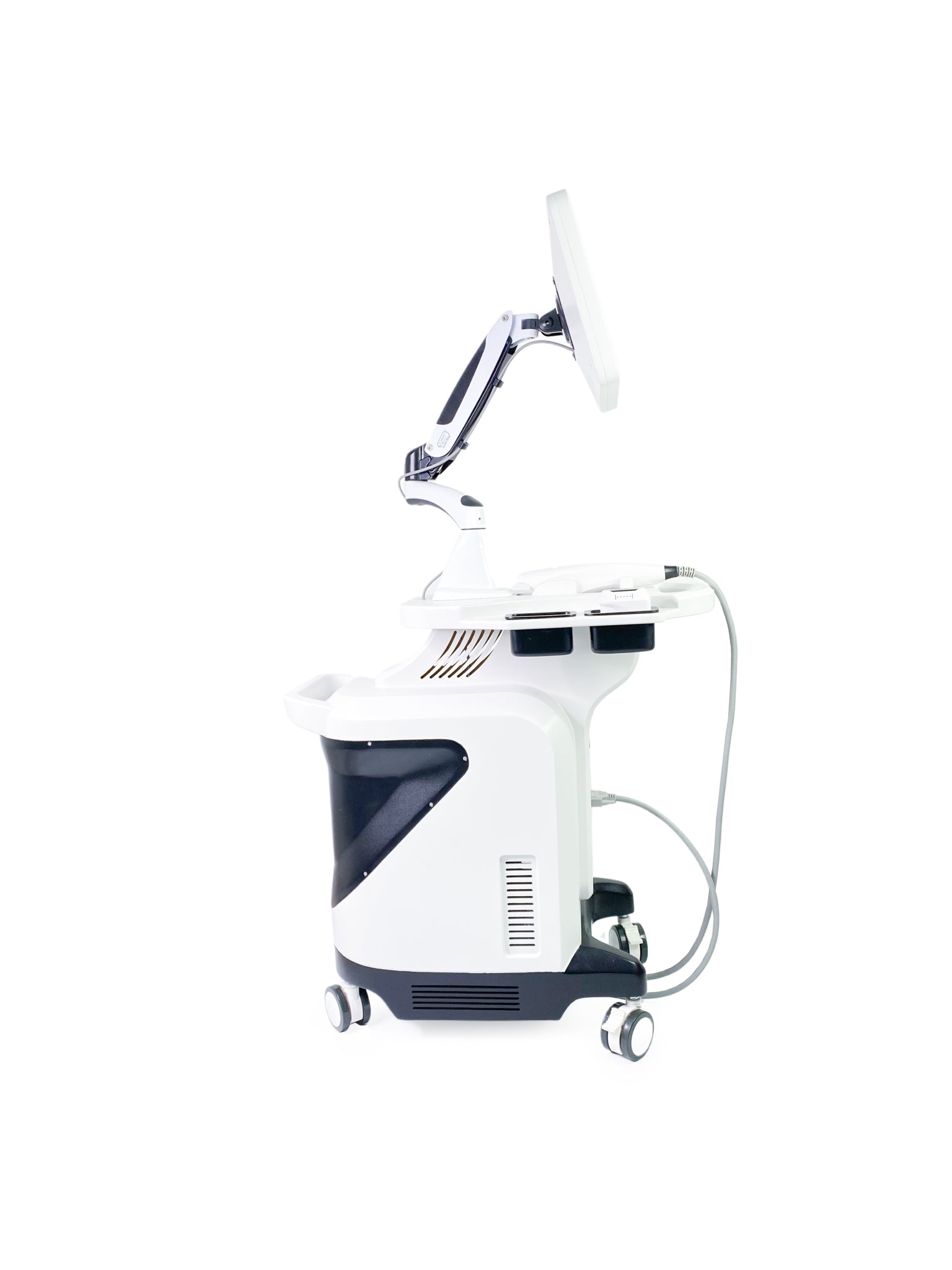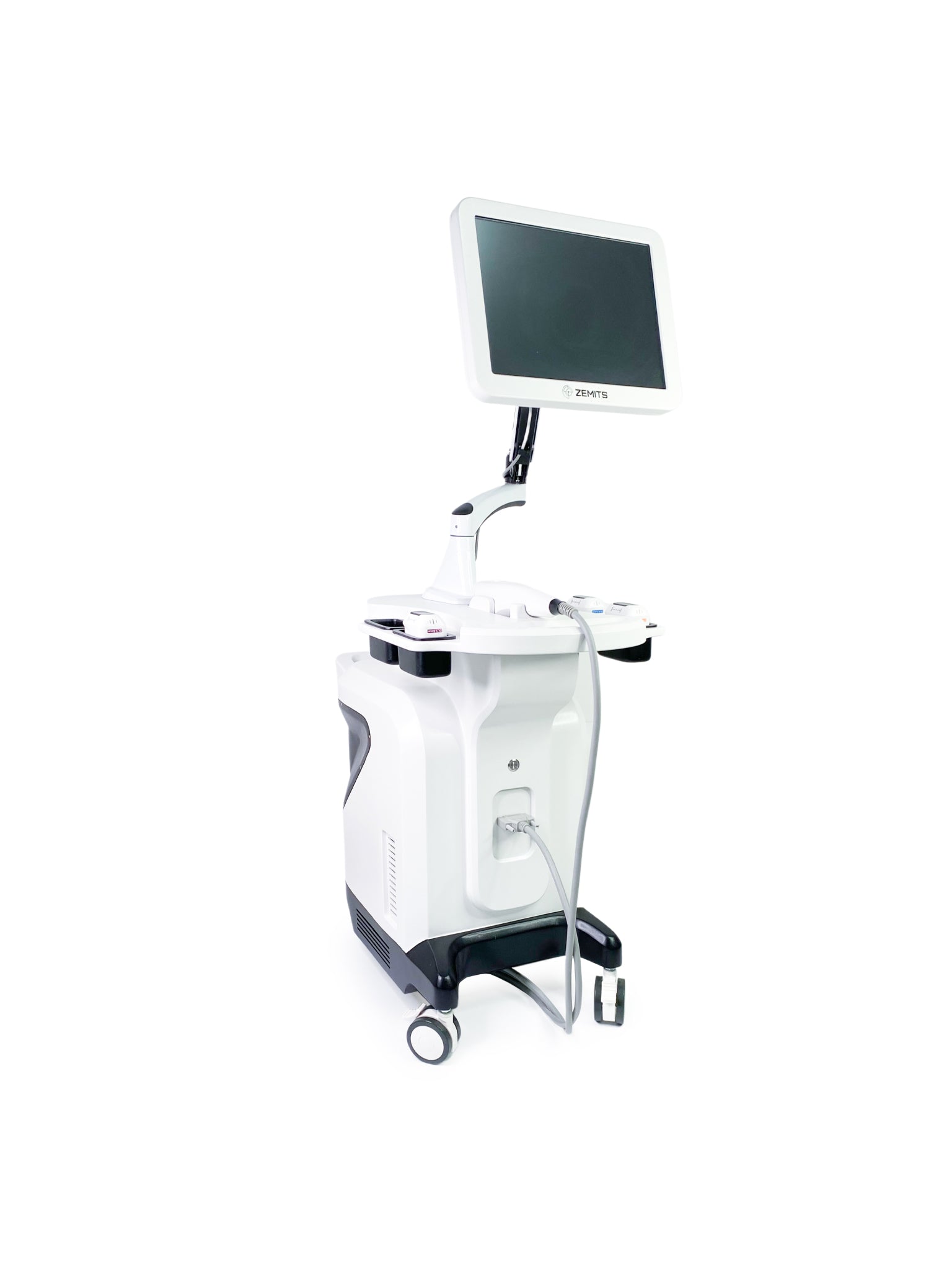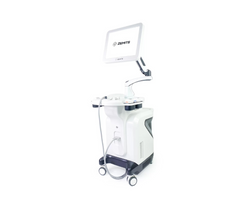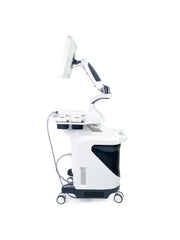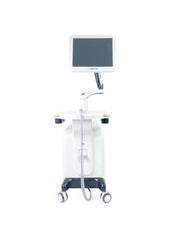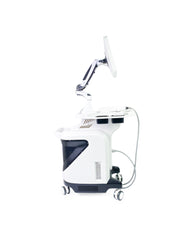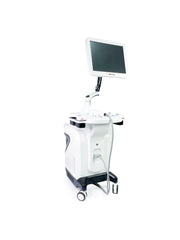 Box Size

82*66*127 cm

Netto Weight

50 kg

Warranty

24 Months
Financing

0% In-House Financing

Training

Included

Marketing Support

Included
Absolute face and body contours!
With advanced 3D HIFU technology
Zemits technologies in SMAS lifting and body modeling
3D HIFU uses the principle of high-intensity focused ultrasound to penetrate sound waves to heat tissues. This is a short-term heating of the subcutaneous layer to the optimum 65-75 degrees Celsius. During treatment, the device precisely controls the energy and focuses on the required layer of the skin. As a result of such thermal action, small foci of coagulation are formed, reaching a depth clearly specified by a specialist. Importantly, the upper layers, such as the epidermis, are not injured. This change in temperature in hot spots stimulates contraction and contraction of collagen fibers in the SMAS, while accelerating the production of new collagen fibres.
Easy SMART device control
The skin care specialist can easily select the necessary parameters in accordance with the needs of clients using a wide selection of settings and the SMART interface of the device.
Zemits Ultranexx Pro has a wide working surface area on the cartridge which significantly reduces treatment time - a bonus advantage for the aesthetician.
What comes in set with your Zemits Ultranexx Pro
The Zemits Ultranexx Pro device has up to 8 cartridges for various purposes with a resource of 20,000 lines, working at different depths (from 1.5 to 16 mm).
On the display, the professional sets the parameters individually for each client, taking into account the age, condition of client's skin and the severity of the presenting concern(s).
The basic set includes 3 cartridges : Eye area: 1.5mm Face: 3.0mm Face & Neckline: 4.5mm
All subsequent cartridges are available for order as spares
1. Eye area: 1.5mm
2. Face: 3.0mm
3. Face & Neckline: 4.5mm
4. Body - back, chest and abdomen: 6.0mm
5. Body - back, chest and abdomen: 8.0 mm
6. Body - back, chest and abdomen: 10.0 mm
7. Body - abdomen and legs: 13.00 mm
8. Body - abdomen and legs: 16.00 mm
The SMAS lifting device actively fights against:
1. Age and expression wrinkles around the eyes.
2. Ptosis (eyelid drooping)
3. Jowls and "turkey neck" (sagging of the chin and neck).
4. Irregular face contours.
5. Loss of firmness of the skin of the face, chin, neck, décolleté line.
6. Loss of elasticity of the skin on the inside of the arms, legs, knees, elbows, on the abdomen.
Tech Specifications

1. Energy Type: High Intensity Focused Ultrasound
2. Frequency: 4 MHz
3. Energy: 0.1-2 J / cm2
4. Sensor resource: 20,000 lines of sound impulses in each cartridge
5. Operating cartridges (optional): 1.5mm, 3mm, 4.5mm, 6mm, 8mm, 10mm, 13mm, 16mm
6. Treatment zone length: 5-25 mm
7. Box size: 82*66*127cm
8. Netto weight: 50 kg
9. Gross weight: 70 kg
Check out the results after Zemits UltraNexx Pro
Results after the procedure Individual treatment results may vary depending on the unique physiological characteristics of the patient and the number of procedures in the course of treatment.
Return on Investment
According to our Zemits clients' feedback, it takes approx.
4-5 weeks
to get your return on investment (ROI) - as an existing business with an established clientele. Are you just starting out as a new business? Expect to work approx.
2 - 2.5 months
until you reap the rewards of your ROI, while you're getting started, working hard, and building up your clientele.