Zemits Meister NG 8-In-1 Smart Skin Care System
Out of stock
Available 12 interest-free payments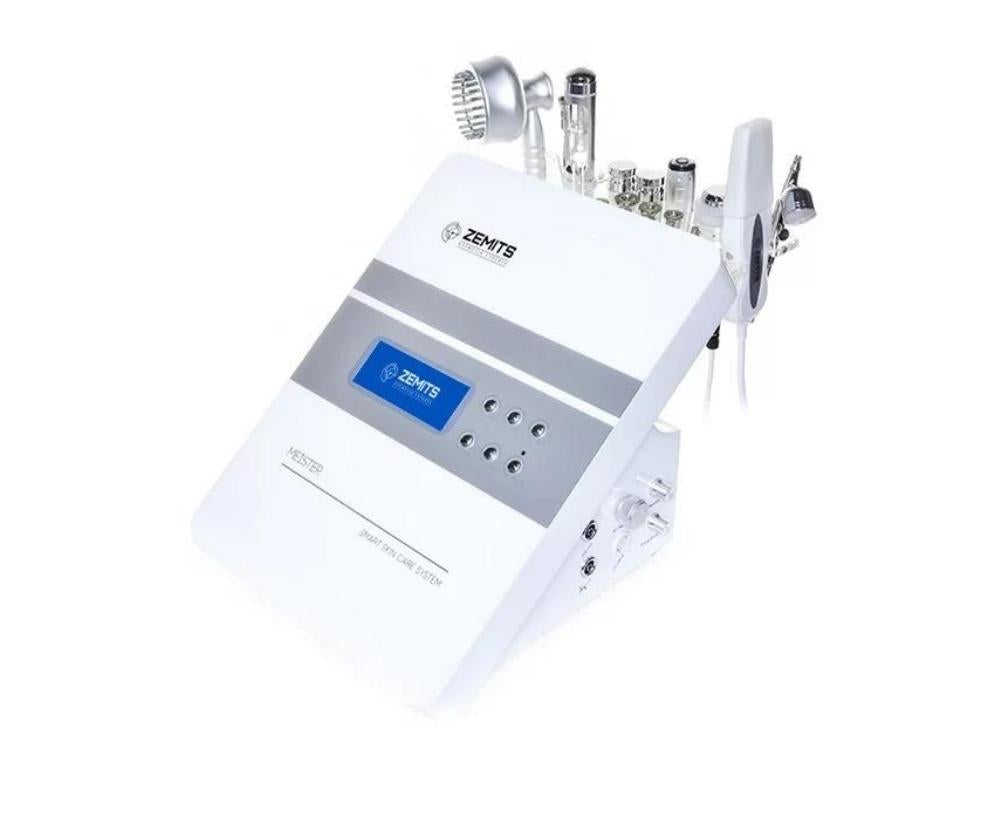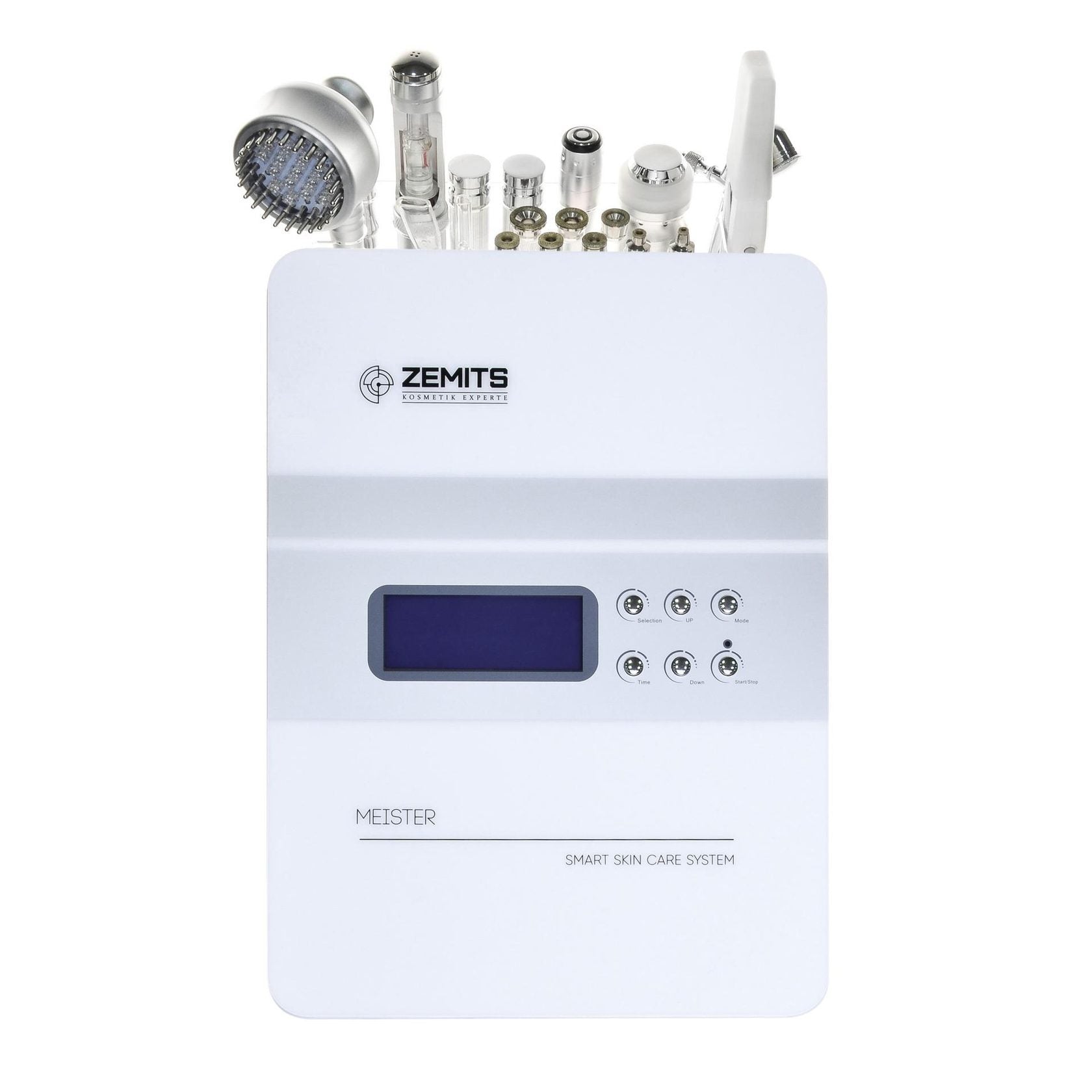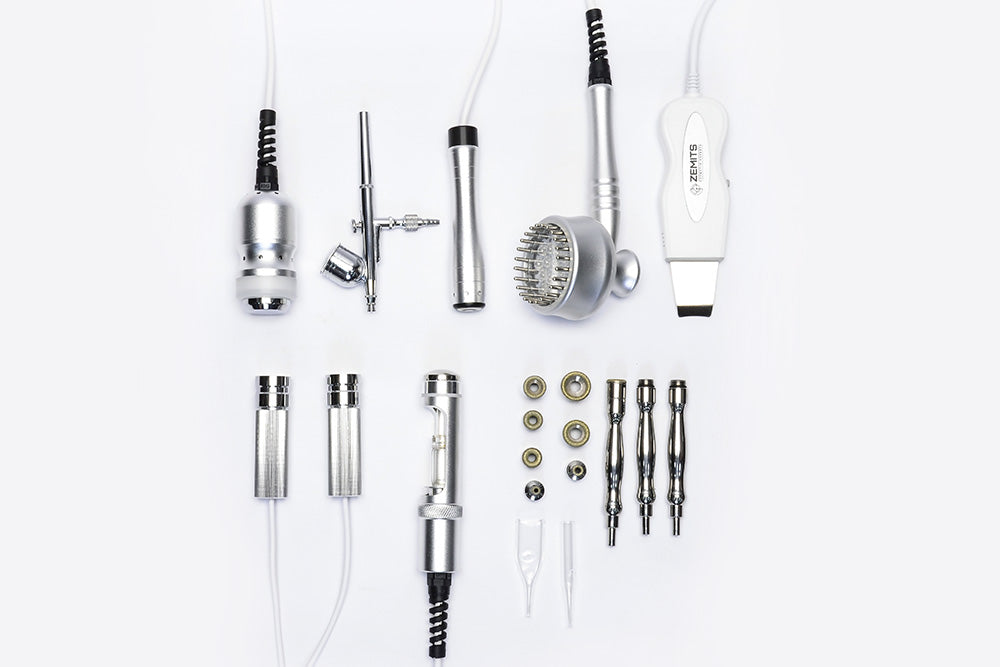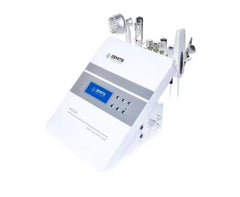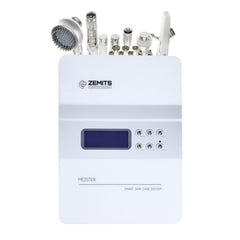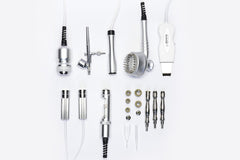 Packed Size

48*42*40 cm


Weight

12 kg


Warranty

24 Months
Financing

0% In-House Financing

Training

Included

Marketing Support

Included
Zemits Meister NG

Synergy For Young And Healthy Skin Renewing Skin

It's like falling in love again

Meet the updated version of the popular Zemits Meister NG beauty combiner in a new ergonomic design:
1. Full Set. In addition to your new Meister System, you will receive 5 advanced customized treatment protocols: anti-aging treatment protocol, advanced treatment protocol for sagging skin, anti-pigmentation treatment protocol, lymphatic stimulation treatment protocol, advanced therapy for dry and dehydrated skin.
2. User-Friendly. Enjoy the simple operating system with a smart LED display.
3. CoolRestart. The improved cooling system of the device allows you to use the system longer than ever. With this new feature, you will be able to perform more services per day.
Why choose the Zemits Meister NG?

The Zemits Meister NG is a cutting-edge full-featured platform of the most advanced and effective treatments. This System combines the following modalities:
1. Diamond Microdermabrasion
2. RF
3. No-Needle MesoTherapy
4. Oxygen Infusion Therapy
5. Ultrasound Skin Scrubber
6. Vacuum Extractions
7. Cold Therapy
8. Microcurrent Therapy & LED Light Therapy
Diamond Microdermabrasion

Diamond Microdermabrasion is a controlled skin abrasion treatment to exfoliate the dry dead skin cells of the stratum corneum. The Zemits Meister NG comes with a set of stainless steel wands and replaceable diamond tips with a variety of abrasion grids to address the most specific skin concerns.
Powerful though adjustable vacuum suction allows performing even deeper skin exfoliation to treat common skin concerns such as:
1. Uneven pigmentation.
2. Fine lines.
3. Clogged pores.
4. Enlarged pores.
5. Post-acne marks.
6. Uneven skin texture.
7. Excessive oiliness.
8. Dry skin.
Zemits Diamond Microdermabrasion helps to:

Increase levels of collagen and elastin production:
1. Plump and resurface the skin
2. Improve absorption of skincare product
3. Reveal smoother and healthier skin
Oxygen Infusion

Oxygen infusion with Zemits Meister NG helps to speed up the metabolism of skin cells. This treatment allows infusing the skin with immense hydration and restoration. It provides deep skin hydration with an intense flow of Oxy Serums to stimulate skin turnover, boost collagen production, increase skin elasticity, and infuse skin with minerals and vitamins.
Oxygen Infusion Benefits:
1. Increased youthful skin appearance
2. Smoother skin and even tone
3. Accelerated skin hydration
4. Brighter skin complexion
Radiofrequency Therapy

Radiofrequency is a method that solves the problem of lines and wrinkles on the face by increasing collagen production in several skin layers. This treatment speeds up the metabolism of skin cells, which makes skin more elastic and tight. It works the best against loose and sagging skin, lines, and wrinkles. In addition, it is pain-free and helps achieve rejuvenating effects on the face.
Results of treatment:
1. Reduced visibility of deep wrinkles.
2. Tightening and brightening of aged, dull skin.
3. Visual improvement of scars and stretch marks.
4. Rejuvenation of skin collagen and strengthening of facial skin.
5. Enhancement of microcirculation.
6. Improvement of facial tone.
7. Refinement of skin elasticity.
No-Needle MesoTherapy

This advanced, results-driven infusion therapy allows optimal product absorption into the skin.
Zemits MesoTherapy uses its special frequency of electrical pulses to hydrate the skin. This treatment helps to increase local blood flow and helps to improve the production of natural collagen and elastin fibers, thus improving skin condition and bringing back the healthy glow.
This comfortable treatment can be performed as a complete facial, which may take about 15-20 minutes per facial area. Or as a part of the customized facial protocol with the precise treatment of the skin concerns, where it can last about 10-15 minutes.
Ultrasonic skin scrubber

Delicate scrubbing is the most practical way to remove dead skin cells in the epidermis; this cleansing promotes healthier, younger-looking, and smoother skin. The Ultrasonic Skin Scrubber creates pain-free vibrations which reach deeper skin layers and pushes out dead skin cells. A treatment makes the face look much more healthy, rejuvenated, and renewed.
The result of the Zemits Meister NG Ultrasound Spatula: 1. Refined pores and fewer blackheads.
2. Hydrated and firmed skin.
3. Deep skin hydration.
4. Natural glowy finish post-treatment.
5. Improved skin elasticity.
6. Improved overall skin tone.
7. Unclogged pores and reduced blackheads.
8. Improved scars and stretch marks.
Microcurrent Therapy & LED Light Therapy

Zemits Meister NG allows to perform 3 different treatments with one modality:
1. Facial and Body Microcurrent.
2. LED Light Therapy.
3. The synergy of LED Light and Microcurrent Therapy.
The Microcurrent session with Zemits Meister NG helps to: 1. Contour and tone the face.
2. Fight the appearance of fine lines.
3. Reduce the appearance of wrinkles around the eyes, lips, neck, and forehead.
8 different colors

The LED Light therapy with Zemits Meister NG uses 8 different colors of light. This treatment helps to reduce fine lines and wrinkles, temporarily increases blood circulation, and treats mild to moderate acne.
Zemits LED Light Therapy helps to:
1. Boost local blood circulation.
2. Bring more healing nutrients to the area.
3. Increase skin detoxification.
Benefits of Zemits LED Light Treatment:

1. Pain-free treatment.
2. Contact free.
3. No irritation or downtime.
4. Great treatment for all skin types and ages.
5. Helps to treat acne and prone skin.
6. Helps to decreases pore size.
7. Helps to to evens skin tone.
8. Helps to support skin immune response.
9. Helps to to improve the overall skin condition.
10. Helps to brighten the skin.
Cold Therapy

The final step of this protocol is Cold Therapy. It's the best way to finish any treatment when the skin is irritated and red, and also helps regenerate and increase skin cell production.
The cold therapy with Zemits Meister NG improves local skin metabolism that results in:
1. Increased blood and lymph circulation.
2. Reduction of puffiness and visible face lifting.
3. Decreasing of pigmentation.
4. Effectively boosted collagen and elastin production.
The low temperatures enhance the shedding of dead cells on the top skin layer and bring arterial blood to expose healthy and radiant skin beneath.
Technical Specification

1. Voltage: 220 V
2. 50 Hz Power: ≤ 75W
3. Material: ABS plastic
4. RF frequency: 1-3
5. MHz RF power: 5-50W
6. Electroporation frequency: 2.5-5KHz
7. Microcurrent LED frequency: 2.5-5 KHz
8. Micro-current LED voltage: 36 V
9. Micro-current LED power: 10-30 W
10. Ultrasonic scrubber frequency: 32 ± 4KHz
11. Ultrasonic scrubber power: 20 W
12. Cryotherapy temperature : 0-5 ° C
13. Cryotherapy power: 10-50 W
14. Cryotherapy frequency: 50Hz
15. Vacuum pressure: ≥ 80 kPa (0.08 MPa)
16. Air consumption: ≥ 4.8L / min Noise: <40dB "
17. Box size: 48*42*40 cm
18. Netto weight: 11 kg
19. Gross weight: 12 kg
Check out the results after Zemits Meister NG:
Results after the procedure Individual treatment results may vary depending on the unique physiological characteristics of the patient and the number of procedures in the course of treatment.
Return on Investment
According to our Zemits clients' feedback, it takes approx.
4-5 weeks
to get your return on investment (ROI) - as an existing business with an established clientele. Are you just starting out as a new business? Expect to work approx.
2 - 2.5 months
until you reap the rewards of your ROI, while you're getting started, working hard, and building up your clientele.