Why Choose Zemits MarvelouSlim?
Reason why you need to know
The Zemits MarvelouSlim is the newest generation of body sculpting and cellulite reduction.
This professional wireless device offers a comprehensive and handheld powerful vacuum therapy using three varying sized heads to treat all areas of the body.
Zemits MarvelouSlim performs the following treatments:
Lymphatic drainage
Cellulite reduction
Body contouring
Skin firming
The smart portable system uses vacuum therapy combined with interchangeable gentle roller massaging heads and a heating component to provide an effective and comfortable body treatment. The heads come in three different sizes to treat all areas of the body and maintenance is as easy as changing the small white filter within the portable system.
Roller Massage Interchangeable Heads
Large roller head: Ideal to perform cellulite treatments on the legs, abdomen, and inner thighs/under arms depending on the size of your client.
Medium roller head: Ideal to perform contouring treatments of the waist as well as more targeted treatments such as under arms or inner thighs depending on the size of your client.
Small roller head: Ideal to treat puffiness or localized fat of the jaw, decollete, and smaller areas such as edema in the legs or arms.
How Does It Work?
Zemits MarvelouSlim combines:
• Heat
• Vacuum Therapy
• Gentle Roller Massage

This advanced vacuum treatment stimulates lymphatic and blood circulation, helps to fight cellulite, tightens skin and tones muscles. The areas that can be treated include the top of the arms and legs, hips and stomach, and buttocks. "Orange peel" skin appears because of fat layers and bad liquid circulation—oxygen cannot reach the cells so connective fibers begin to form, and cellulite forms as a result. The Zemits MarvelouSlim helps normalize blood and lymph circulation, which subsequently reduces problematic cellulite on all areas of the body.
The User Friendly Operating System Has Only 4 Buttons:
Play/Pause button: Hold for 3 seconds to power on or power off the system. Press once to start treatment and once to pause treatment.
Heat: Heats the roller massage head to a comfortable temperature to make the treatment more comfortable for the client.
Time: Indicated as the left number on the screen. Time can range between 1 and 59 minutes. Level: Indicated as the right number on the screen.
Level can range from 1 to 3. Operator should always begin treatment on level 1 and increase over sessions.
What are the Benefits of Zemits MarvelouSlim?
Wireless operations enables at spa, at home, or on go treatments
Solid and reliable structure with stainless steel rollers for long-lasting device
Professional powerful compressor for maximum results
Heating mode warms up the rollers and helps smooth treatment performance
One battery charge allows to run the system for up to 8 hours
Replaceable protective filters come in set with a device
Durable working surface can be sanitized with 70% alcohol
Convenient design for treatment performance
Smart and user-friendly operating system
What Problems Can it Solve?
Treatment results with the Zemits MarvelouSlim:
Contours the body

Helps to get rid of localized fat

Improves elasticity of skin

Helps to reduce cellulite

Stimulates lymphatic drainage

Helps reduce puffiness and oedema
Consumables and Maintenance
Consumable Cost:
A great benefit of the Zemits MarvelouSlim is that you have complete control of your consumable cost. Since the system already has almost everything you need with three different head sizes, charging port, and replaceable filters, all you need additionally is massage oil. Consumable cost varies depending on whatever massage oil is used.

Maintenance:
The filter can be found inside of the roller massage head and simply needs to be changed once it is no longer white.
Results after treatment with Zemits MarvelouSlim
Technical Specification
The output voltage: 9V
Product frequency: 50/60Hz
Product weight: 2 Lbs
Vacuum Intensity: 3 levels
Input voltage: 100-240V
Product Features: Vacuum massage
Box size: 26.4*18.1*7.8 cm
Weight: 1.31 kg

Features of Zemits MarvelouSlim
What are Benefits you will get?
Durable handpieces
Uniquely designed applicators for both face and body all in one system. The medical grade applicators are built for long-term use and light up blue when on.
Very low temperature
Temperature reaches very low but safe ranges with specific preset programs for your convenience. Negative Celsius temperature ranges are proven to achieve great cooling slimming, tightening or lifting goals.
Friendly interface
Pre-programmed settings for targeted treatments. No need to worry about complicated setting adjustments for each treatment, CoolRestore Elegance sets the treatment based on your menu selections.
Profitable
Only requires distilled water instead of coolant so safer system and easier maintenance. This also keeps consumable cost low for your business, making it a highly profitable treatment.
Comfortable design
Unique, high-end and lightweight design. The completely unique CoolRestore Elegance case is a table top size unit packed with all the power of larger units, making it ideal for any treatment room.
Simply select your treatment
Smart and user-friendly interactive computer system that helps navigate treatment with ease. Maneuver the smart system using the "step-by-step" menu interface. Simply select your treatment, intensity, set the time, and CoolRestore Elegance takes care of the rest.
We bring to you the solution for all
to have a real experience with
10% discount
Zemits MarvelouSlim Vacuum Therapy System
Out of stock
Available 12 interest-free payments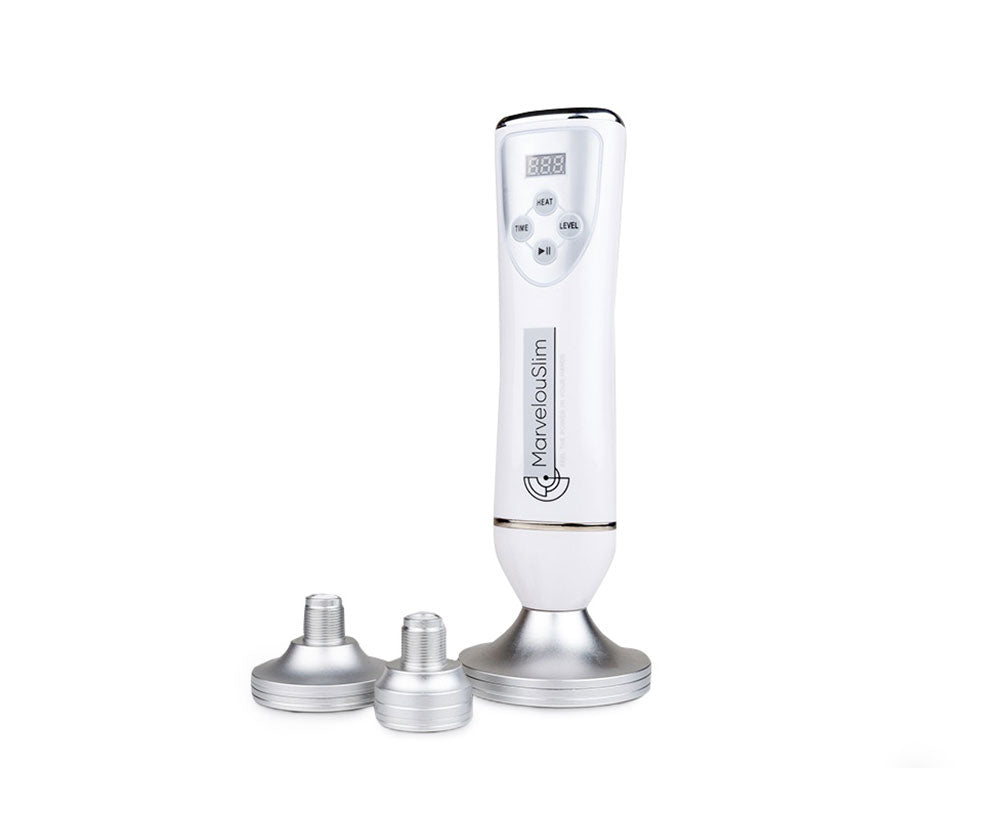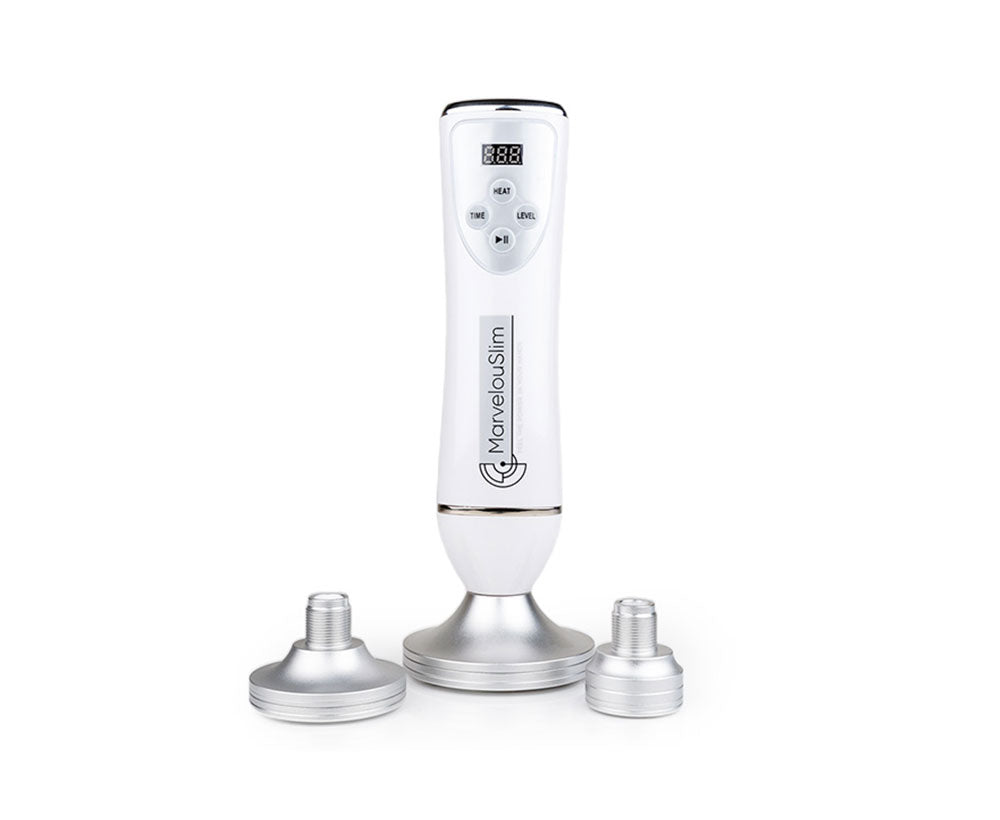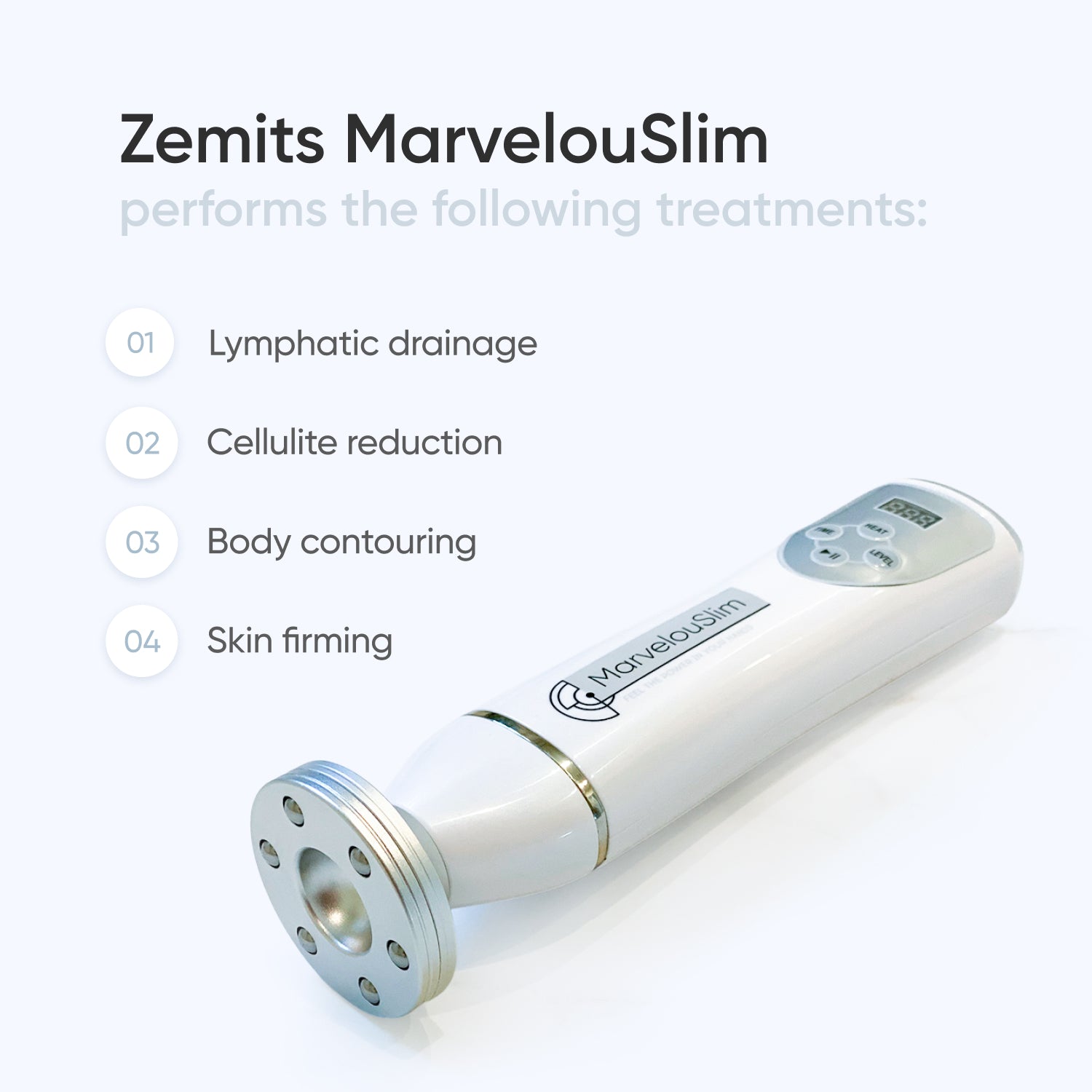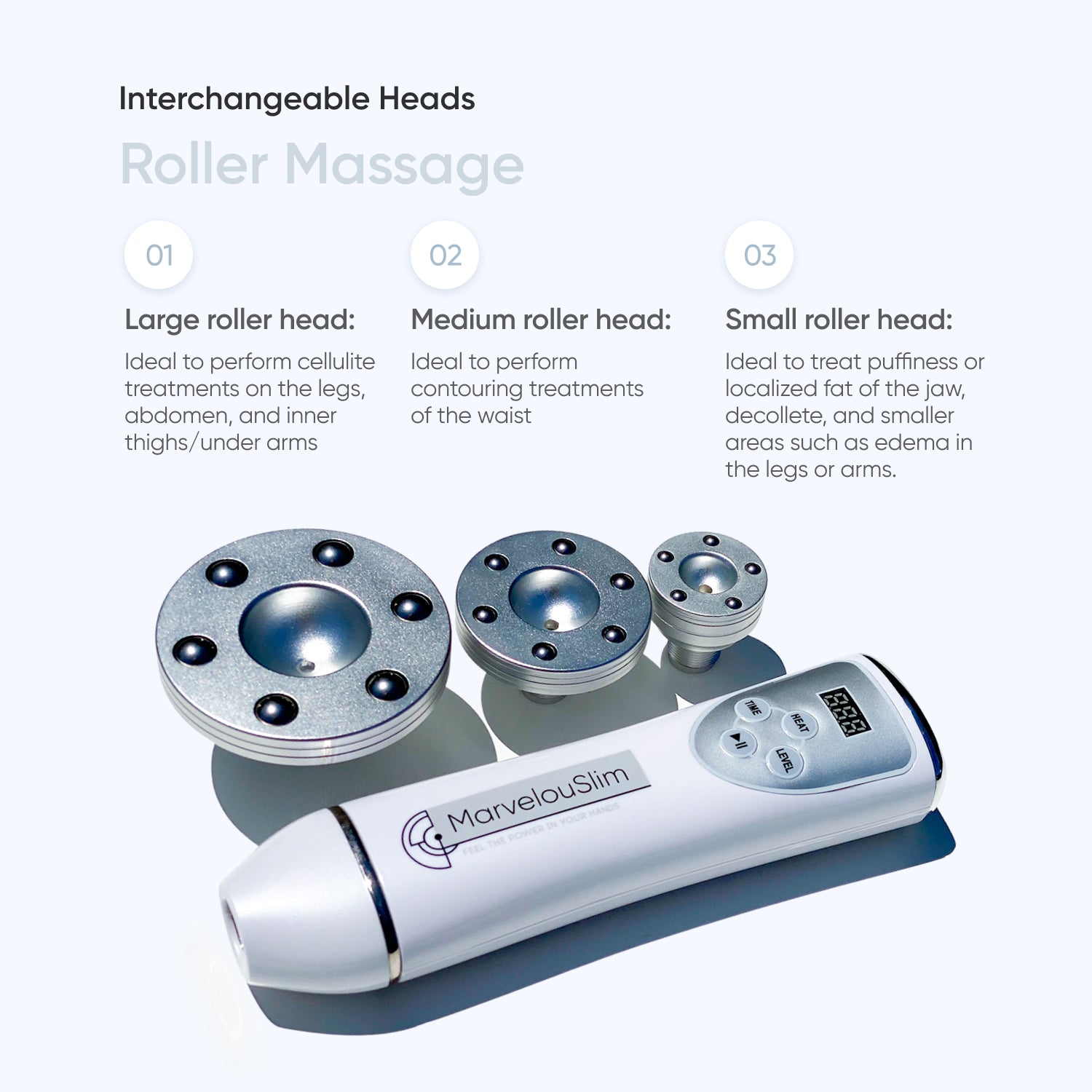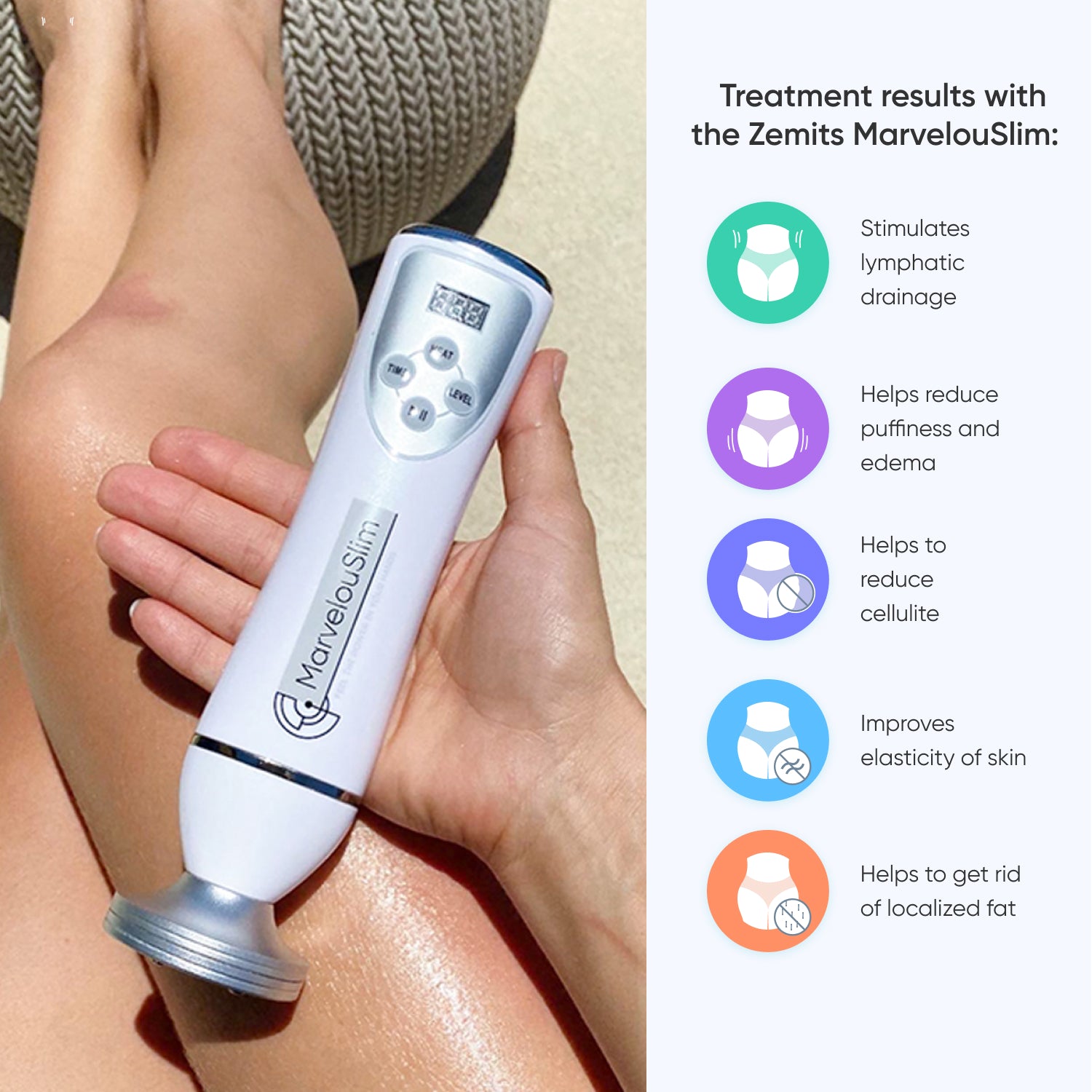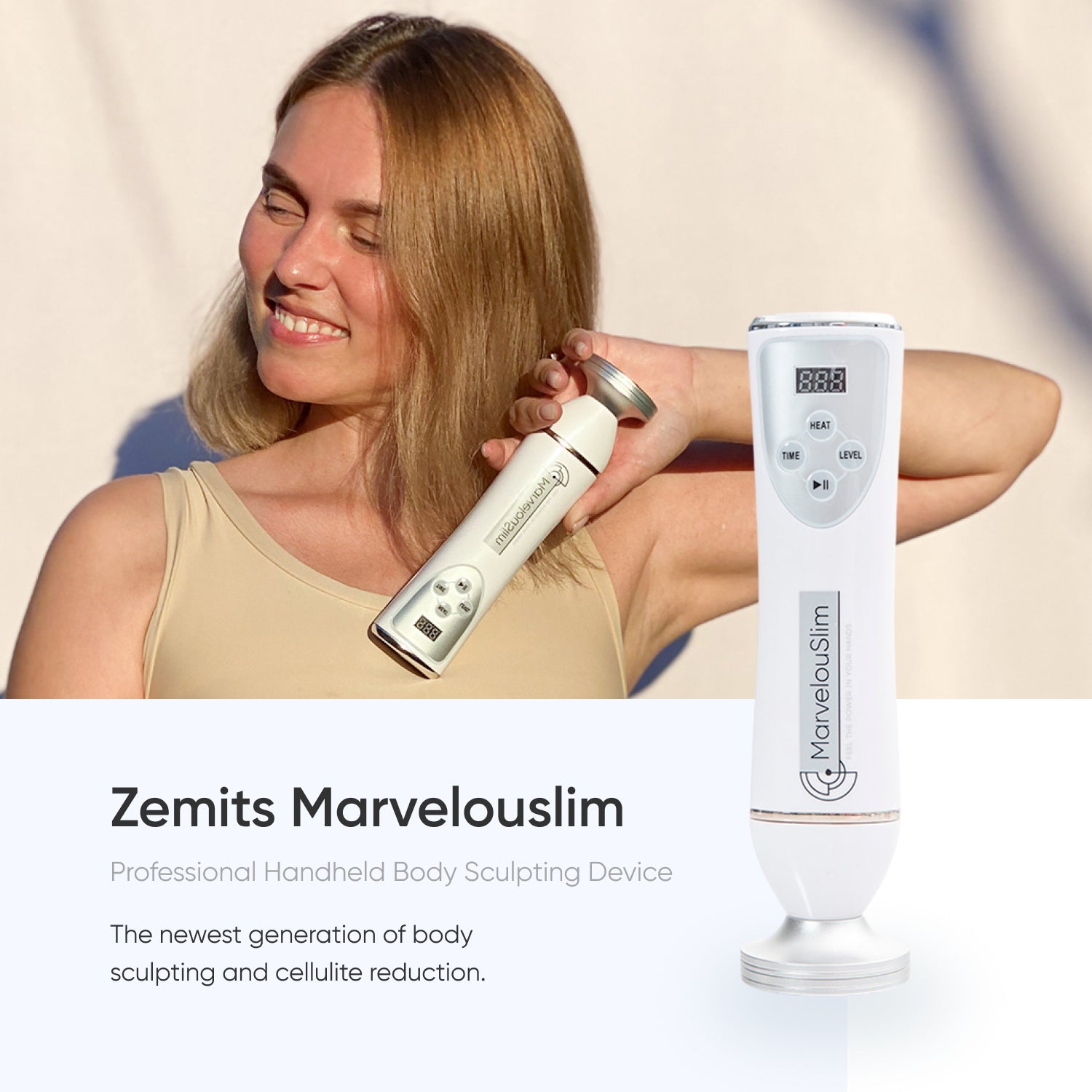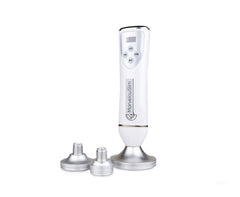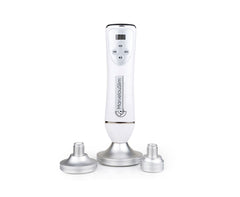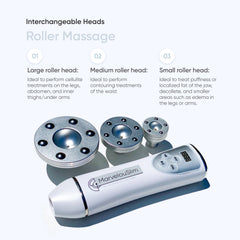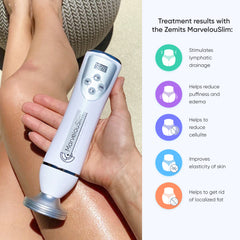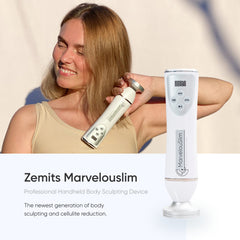 Packed Size

26.4*18.1*7.8 cm

Weight

1.31 kg
Warranty

24 Months

Marketing Plan

Included
Find out more about the Features of the
TOP Esthetic Machines:
Device capabilities
Areas of use Payback and ROI
Training format for your beautician
Warranty and post-warranty support
Marketing and technical support opportunities
Get detailed advice from an expert in cosmetology