Zemits Marcel 6-in-1 HydroDermabrasion System
Out of stock
Available 12 interest-free payments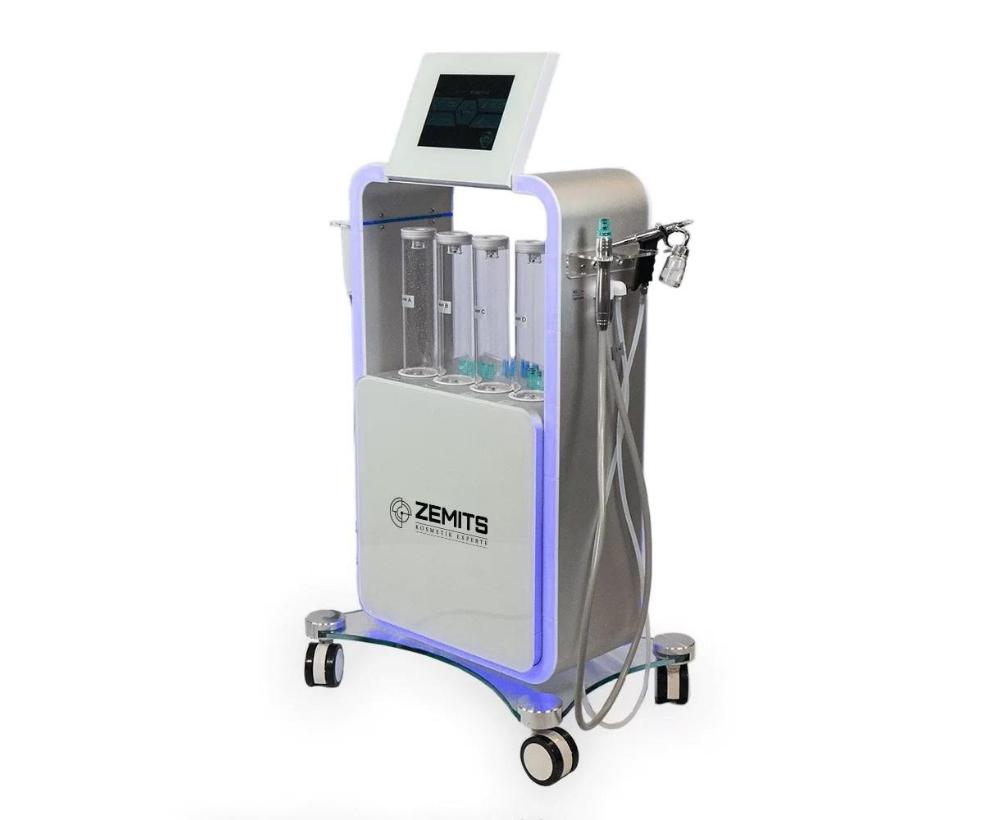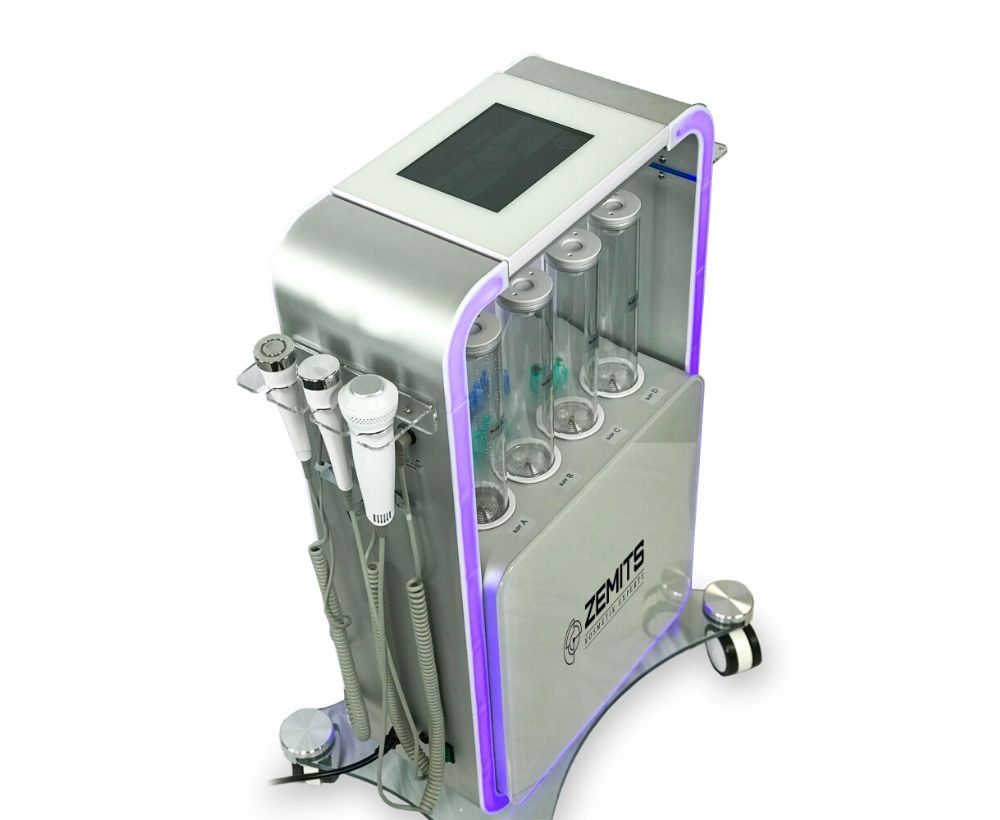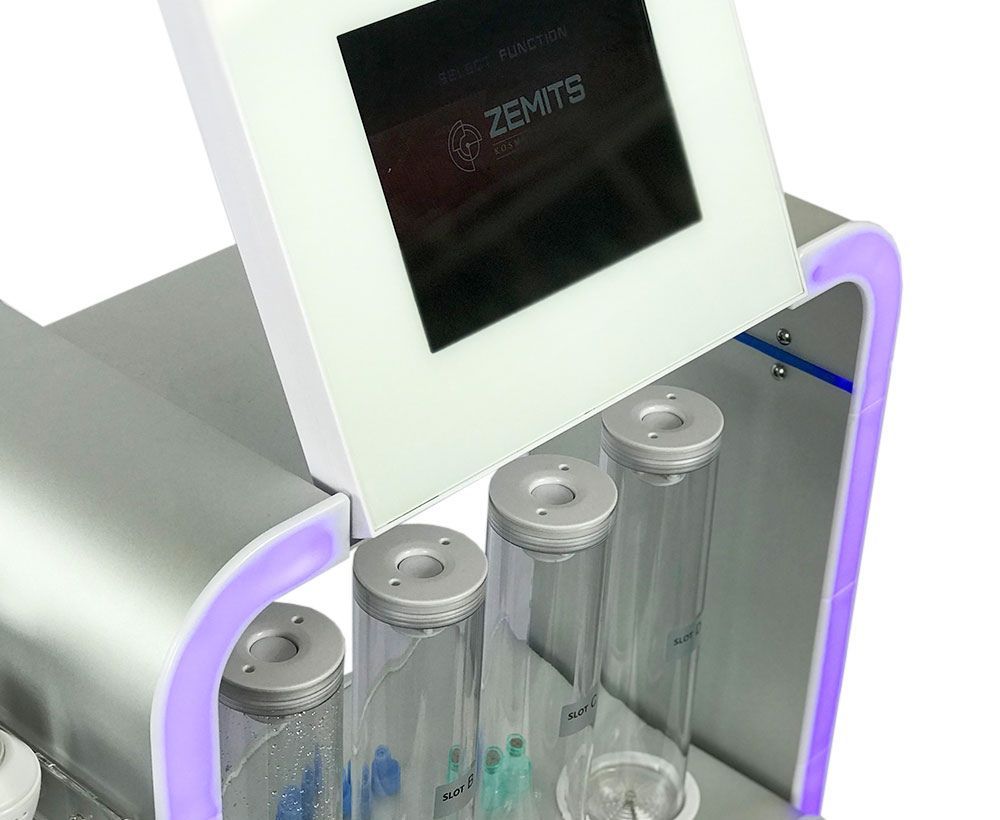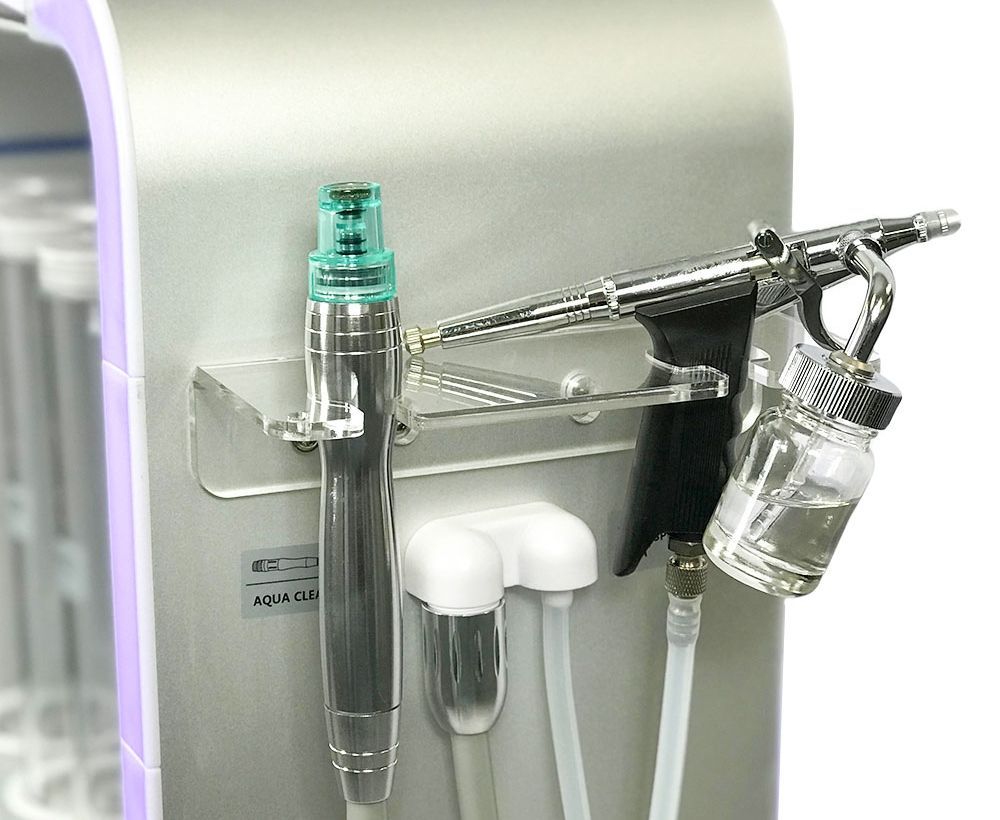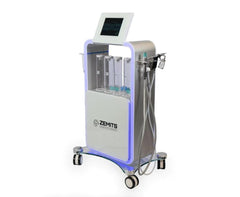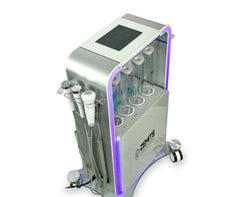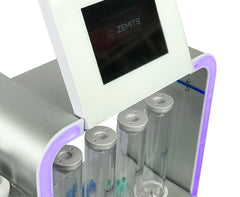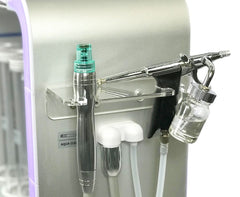 Box Size

70*55*101 cm

Netto Weight

42 kg

Warranty

24 Months
Financing

0% In-House Financing

Training

Included

Marketing Support

Included
The device that you've been waiting for!
Hydrodermabrasion and Oxygen Infusion The Best Seller System for Estheticians and Spa Centers
Zemits Marcel
One unique Multifunctional station that combines several treatments for a results driven perfect synergy:
1. Hydrodermabrasion Facial Peeling
2. Oxygen Skin Rejuvenation
3. Radiofrequency Skin Tightening
4. Cold Therapy Skin Toning/Stimulation
5. Hot Therapy Skin Firming
6. Ultrasound Therapy
Hydro Dermabrasion Facial Peeling
Post skin single or double cleansing, assess the skin and choose your recommended treatment plan. If your clients presents with congested skin for example, you can always pre-treat the skin using the Zemits Hydrodermabrasion serum Zemits Salicpure prior to starting the treatment.
The Hydrodermabrasion starts with the application of hydrogen-rich water. After this, the action of exfoliation begins, but the solution that you applied prior to treatment prevents the skin from getting irritated. This makes the exfoliation safe and appropriate for skin that is sensitive or lacks moisture, especially during cold, dry seasons. Hydro Peel removes blackheads and comedones, cleans pores, and smoothes skin.
Oxygen Skin Rejuvenation
Oxygen infusion is a great final finish to a hydro-dermabrasion treatment. It helps to oxygenate skin cells and speed up their metabolism. The skin acquires the ability to produce more collagen, thus yielding taut, elastic skin without visible signs of aging. This treatment has no side effects; moreover, it helps eliminate the effects of negative environmental impacts on the skin. An Oxygen Infusion treatment will make the client's skin youthful, healthier, brighter, and fresher.
Radiofrequency Skin Tightening
Radiofrequency - a highly effective procedure, works best against loose and sagging skin, lines, and wrinkles. Radiofrequency is pain-free and helps achieve rejuvenating effects on the face.
What are the results of treatment? Reduced visibility of deep wrinkles Tightening and brightening of aged, dull skin Visual improvement of scars and stretch marks
Cold Therapy Skin Stimulation
Cold therapy soothes irritation, reduces redness, and speeds up the regeneration of skin by stimulating skin cells. This step is obviously the perfect finish to any abrasive treatment.
Visible results in improvement of:
1. Fine lines and wrinkles
2. Skin elasticity
3. Post acne and pigmentation
4. Dark circles and puffiness around eyes
Skin Firming Hot Therapy
The Zemits Marcel Cold & Hot Handpiece on HOT Mode combines the Hot function with a Red LED Light. The Zemits Marcel Hot treatment allows you to adjust working temperatures all the way to at the lowest point of 50C/ 122C.
Ultrasound Skin Hydration
The Zemits Marcel Ultrasound Probe allows the professional to perform a deep skin massage with 3 different levels of frequency according to skin type. During an ultrasonic facial massage, high level sound wave technology is used to penetrate deep below the surface of the skin.
Benefits:
1. promoting cellular renewal and repair
2. toning muscles
3. increasing blood circulation
4. encouraging lymphatic drainage
5. combating puffiness and swelling
6. improving the efficacy of skin care products.
The intensive rejuvenating cyclic sound waves penetrate below the skin, reaching the dermis and not causing any discomfort or unusual side effects.
Tech Specifications

1. Air flow rate: 9 l / min
2. Vacuum pressure: 80 kPa
3. RF frequency: 1-3 MHz
4. Ultrasound: 1 MHz
5. Input voltage: 220V
6. Input frequency: 50 Hz
7. Input power: 75W
8. Box size: 70*55*101 cm
9. Netto weight: 42 kg
10. Gross weight: 52 kg
Check out the results after Zemits Marcel:
Results after the procedure Individual treatment results may vary depending on the unique physiological characteristics of the patient and the number of procedures in the course of treatment.