Zemits Klein El Electroporation and non-injection mesotherapy machine
Out of stock
Available 12 interest-free payments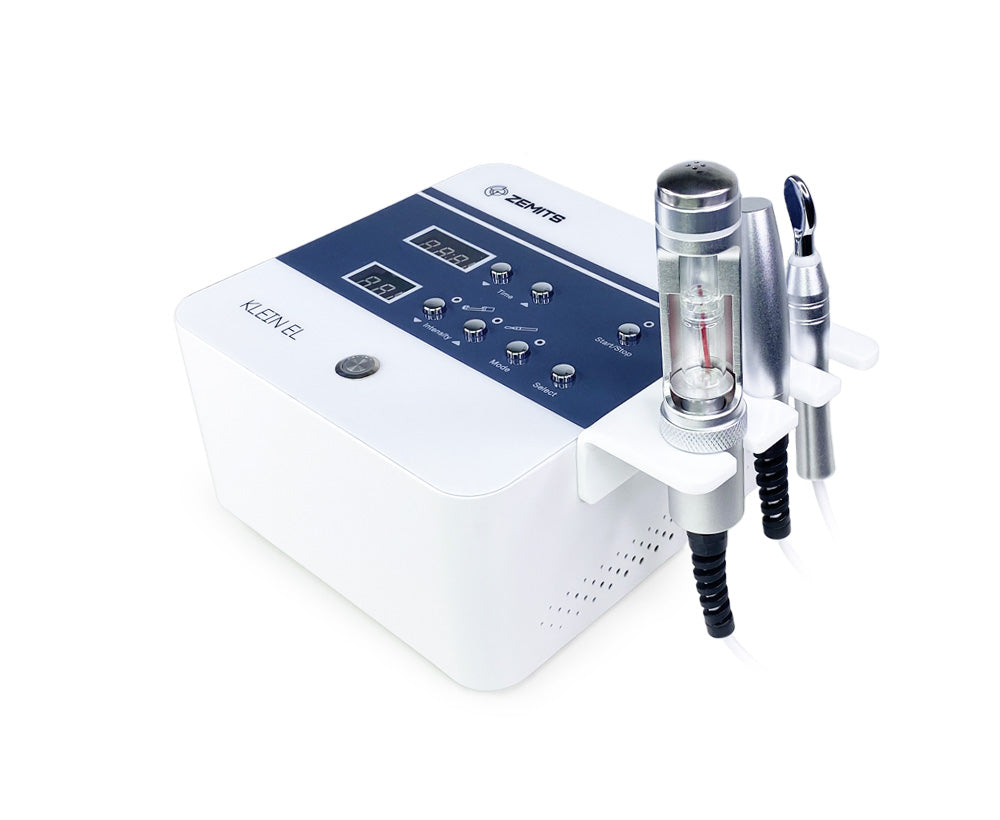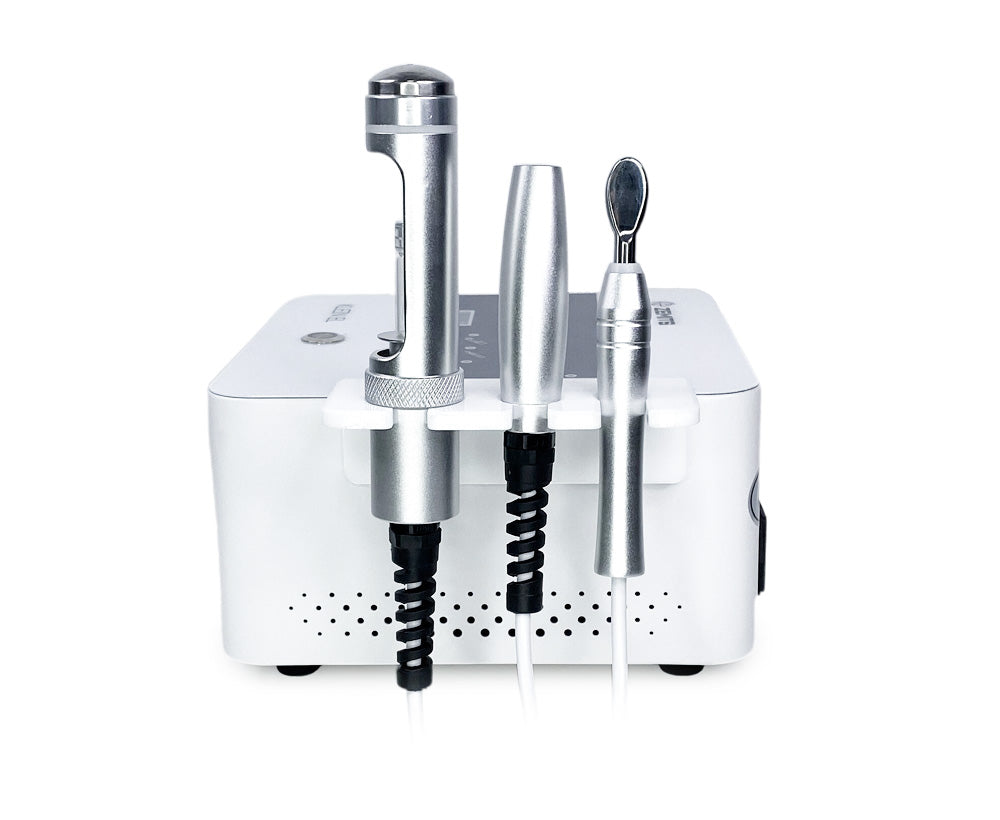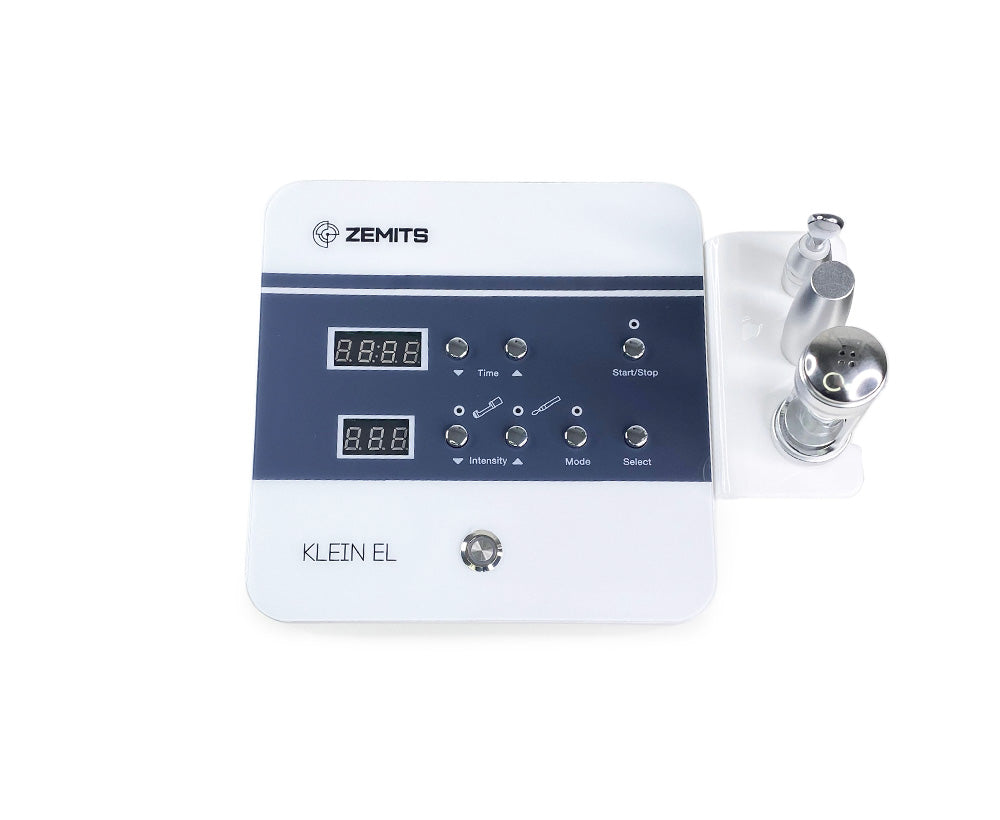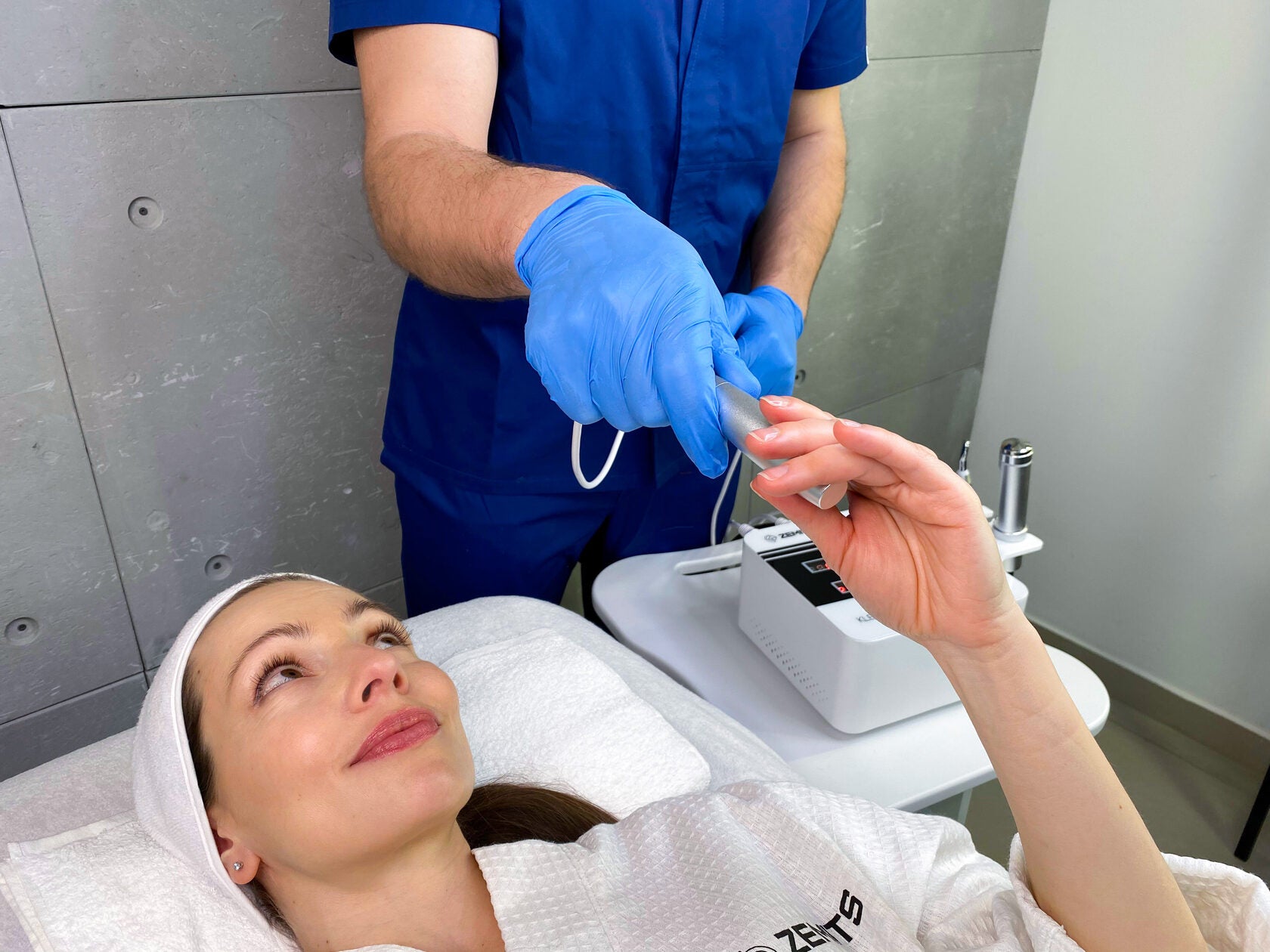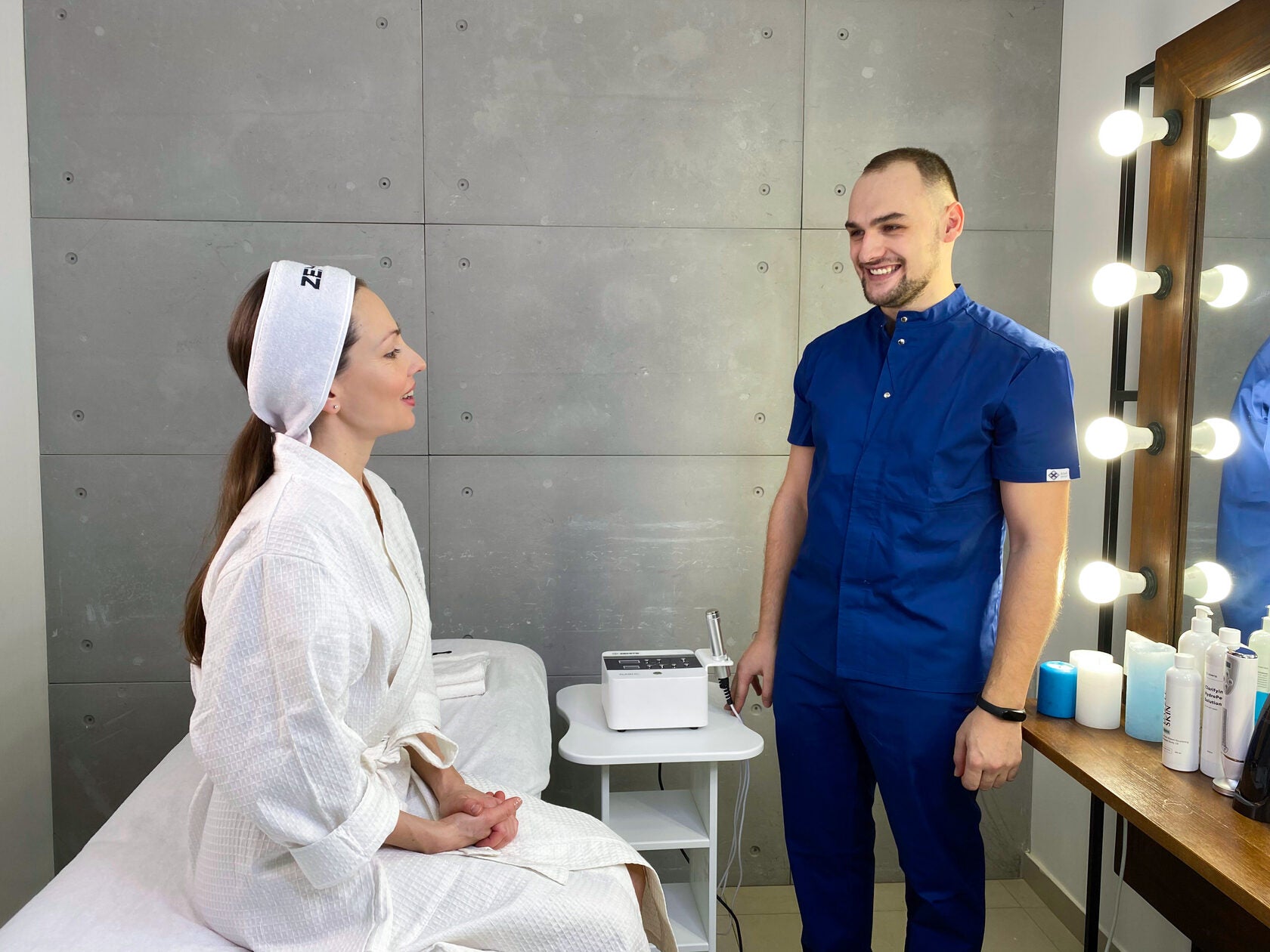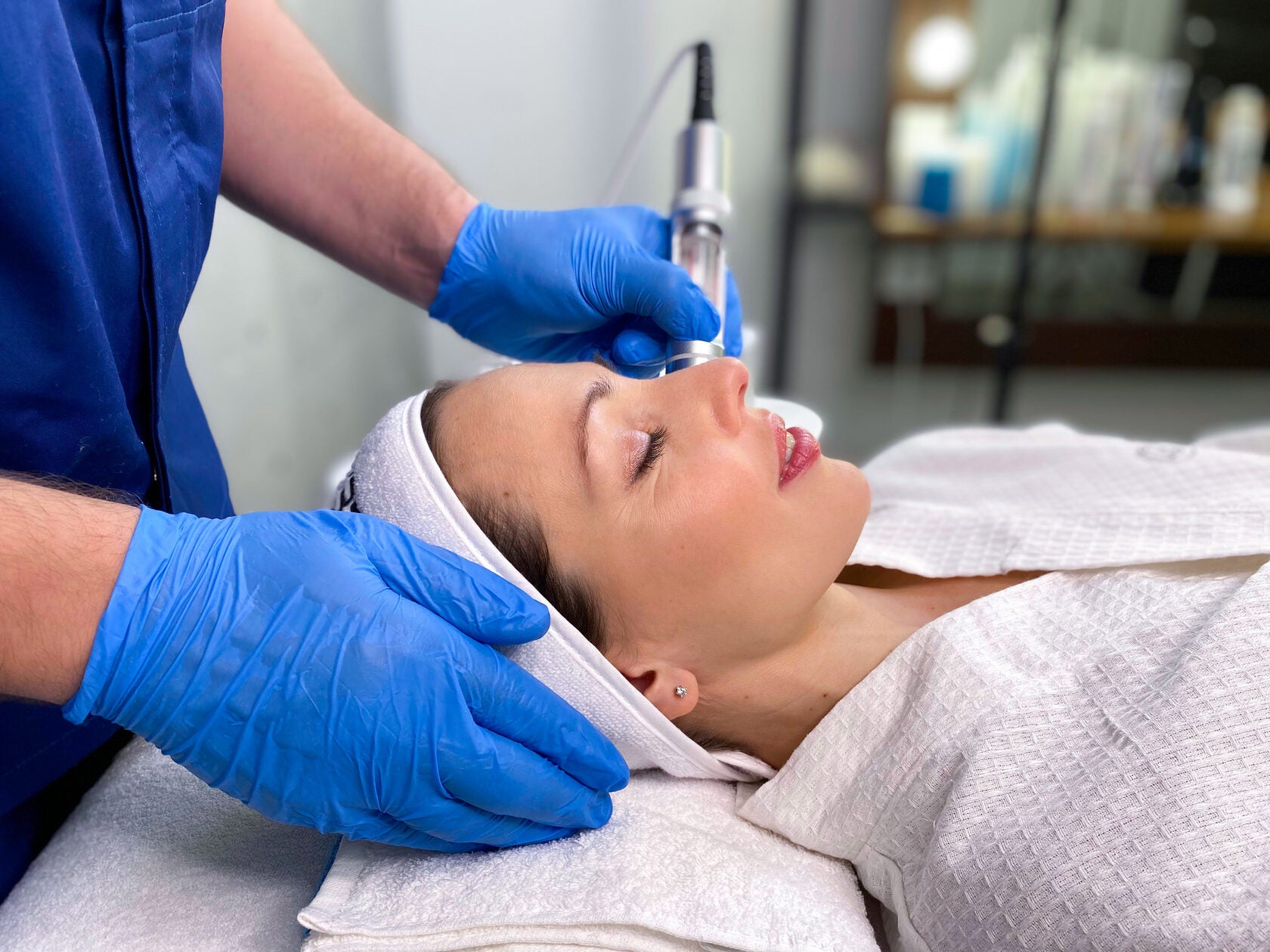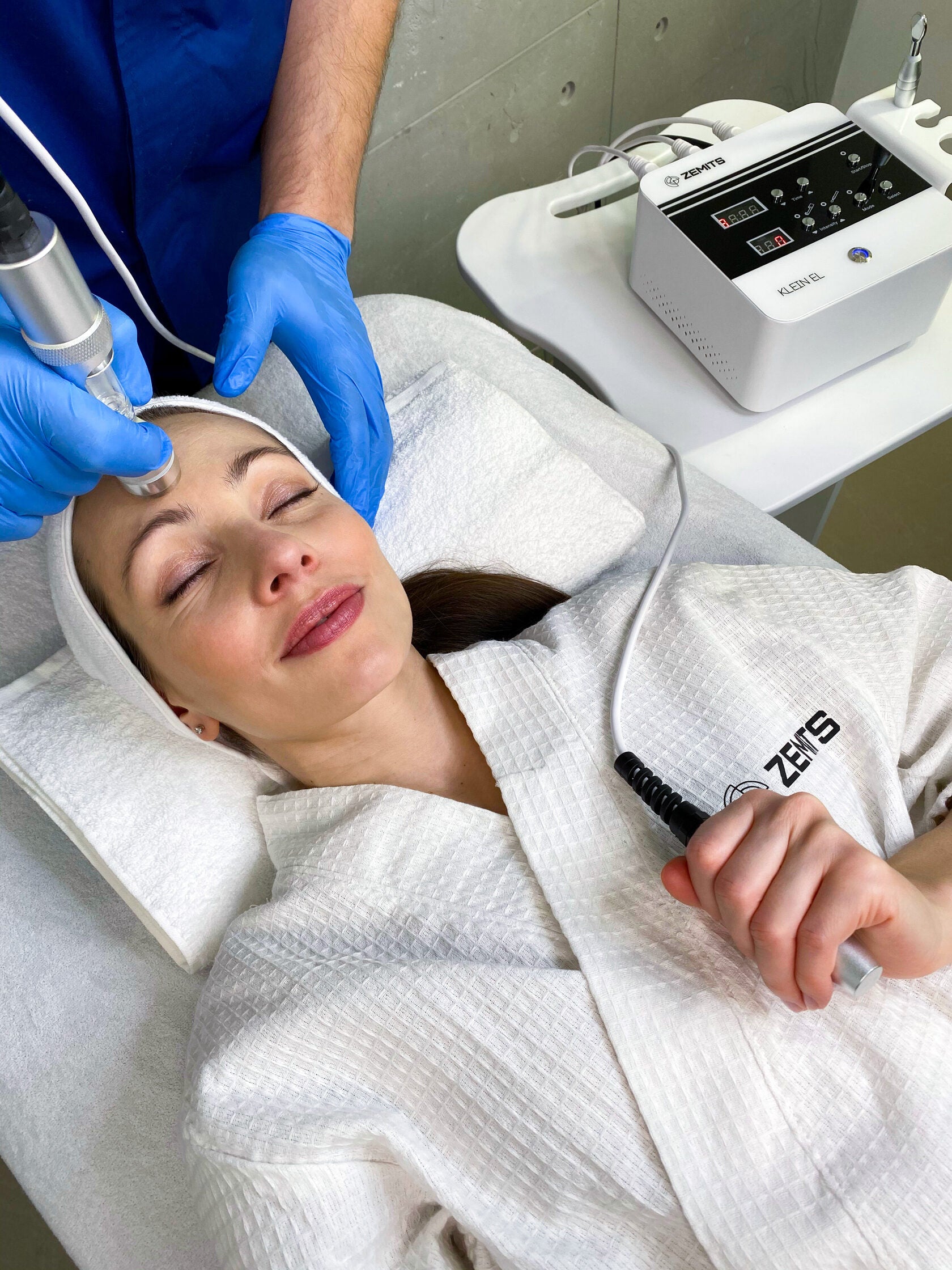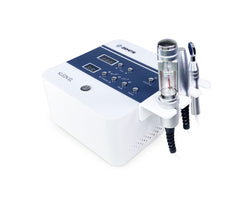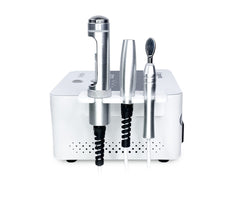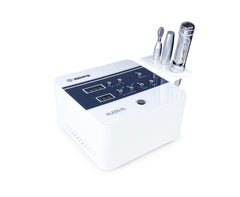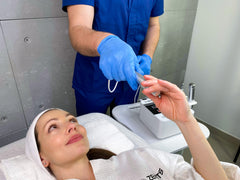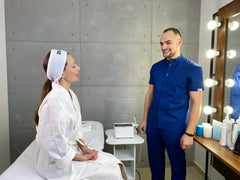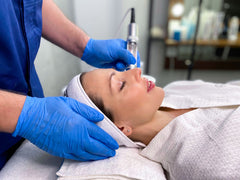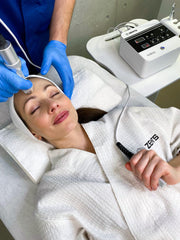 Packed Size

36*19*27 cm

Weight

3.5 kg


Warranty

24 Months
Financing

0% In-House Financing

Training

Included

Marketing Support

Included
Zemits Klein El

Complete mesotherapy for face and eye treatments

Zemits Klein El

Introducing a new evolved Zemits Klein EL — device for electroporation and needle-free mesotherapy.
Zemits Klein EL is a professional piece of equipment that can perfectly complement any aesthetic clinic or beauty facial service.
This device allows the penetration of UP TO 70% of active ingredients into the client's skin!
No needle mesotherapy (electroporation) treatment is pain-free, with no injections and no recovery period, allowing you to work with both liquid concentrates and contact gels
With our busy modern lifestyles, this technology delivers instant results. Your clients can come into your clinic/salon for a quick pick me up session without any downtime.
Why is the Zemits Klein EL the best choice?

1. Popularity.
Electroporation and non-injection mesotherapy remain relevant procedure for a broad target audience.
2. Versatility and Individuality. Customise procedure depending on the client's needs, skin type and working solution.
3. Efficiency. Allows a targeted penetration of up to 70% of active substances into the skin!
4. High functionality. Thanks to the updated configuration, the device now has 2 handpieces, a smaller one — for working on the eye and lip area, a larger one - for electroporation of the face, neck, décolleté.
5. The ability to adjust the power. Work efficiently and comfortably on both tight and sensitive skin.
How does Zemits Klein EL work?

This advanced, results-driven infusion therapy allows optimal product absorption into the deepest layers of the skin.
Zemits Klein EL uses its particular electrical pulses frequency to split open skin cells safely and effectively. During the infusion process, the pores stay open only long enough for the skin to absorb the active ingredients it needs.
The gentle current flow allows locking vitamins and serums and continues to work its magic once the electrical field is shut down. The Klein EL specific current drastically increases local blood flow and helps neocollagenesis produce new collagen and elastin fibres, improving skin condition and bringing back a healthy glow.
This comfortable treatment can be performed as a complete facial, which may take about 15-20 minutes per facial area. Or, as a part of the customised facial protocol with the precise treatment of the skin concerns, it can last about 10-15 minutes. Klein El will help alleviate dry skin and many other skin conditions without disrupting its natural pH levels.

Functional

This updated model is now even more functional! In addition to the handpiece for the face and décolleté area, the skin specialist has also an additional handpiece, which is smaller and shaped for working around the delicate area under the eyes.
Through target treatments electroporation improves skin's colour, texture, as well as thickens skin and raises elasticity levels.
Perform treatments on all areas!

1. Forehead.
2. Crow's feet.
3. Eyebrows.
4. Around eye areas.
5. Nasolabial folds.
6. Cheekbones.
7. Smoker's lines.
8. Jawline.
9. Double chin.
10. Earlobes.
11. Neck.
12. Décolleté.
13. Body stretch marks.
The results of Zemits Klein EL Mesotherapy:

1. Skin renewal at the cellular level.
2. Improvement on skin's tone and hydration.
3. Improvement on elasticity resulting in a tightened, plumped skin by stimulating the neocollagenesis process.
Benefits for the skin:

1. Increases healthy skin glow.
2. Infuses serums into skin.
3. Moisturizes and improves skin quality.
4. Helps to improve collagen production.
Zemits Klein EL supports the delivery of various active ingredients into the deeper skin layers, such as:

1. Hyaluronic acid.
2. Collagen peptides.
3. Anti-couperose complex.
4. Anti-aging cocktail.
5. Anti-acne and anti-inflammatory complexes.
6. Whitening concentrates.
7. Drainage preparations for puffiness and circles under the eyes.
Technical Specification

1. Voltage: 100V / 110V - 220V / 240V
2. Frequency: 50-60 kHz
3. Power: 15 V
4. Material: Metal
5. Handpiece power: 2.5-5 kHz, 36 V, 5-15 W
6. Box size: 36*19*27 cm
7. Weight: 3.5 kg
Check out the results after Zemits Klein El:
Results after the procedure Individual treatment results may vary depending on the unique physiological characteristics of the patient and the number of procedures in the course of treatment.