Zemits HydroLuxx Hydrodermabrasion & Oxygen Infusion System
Out of stock
Available 12 interest-free payments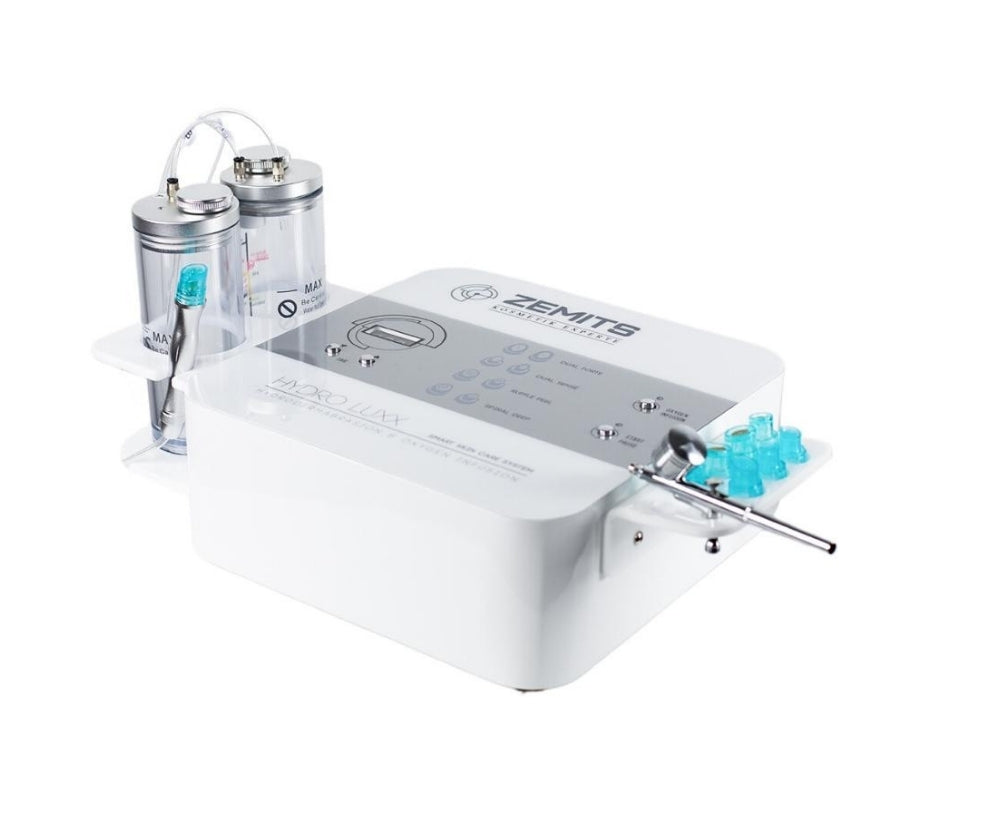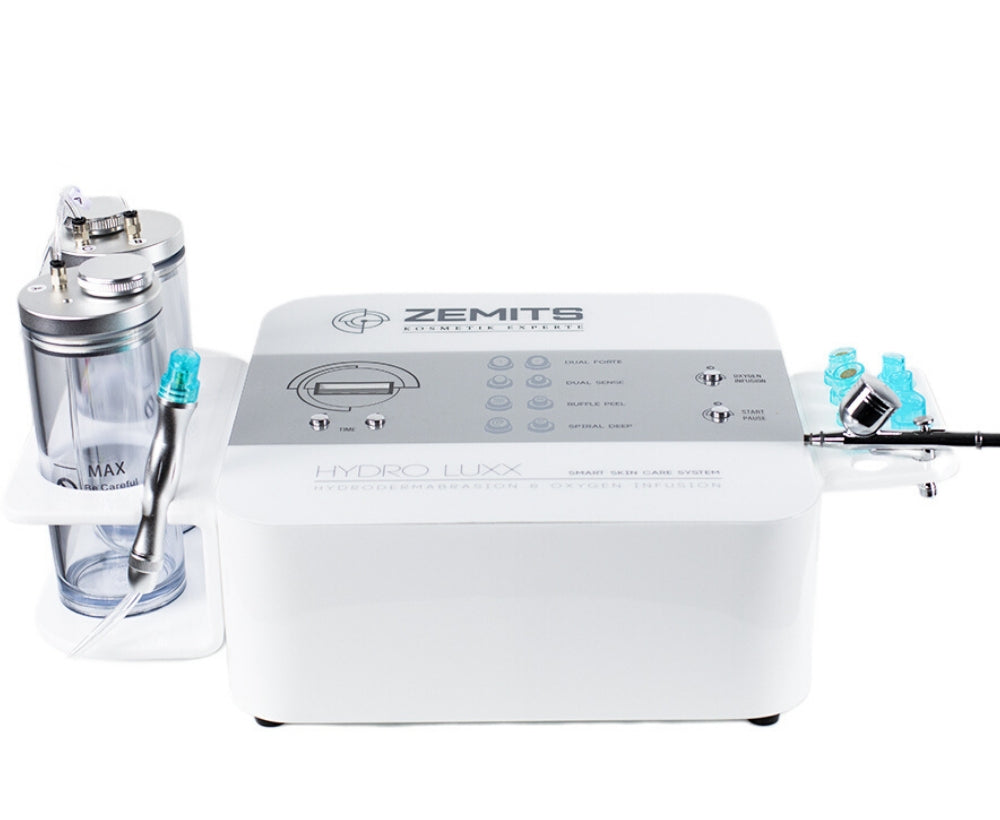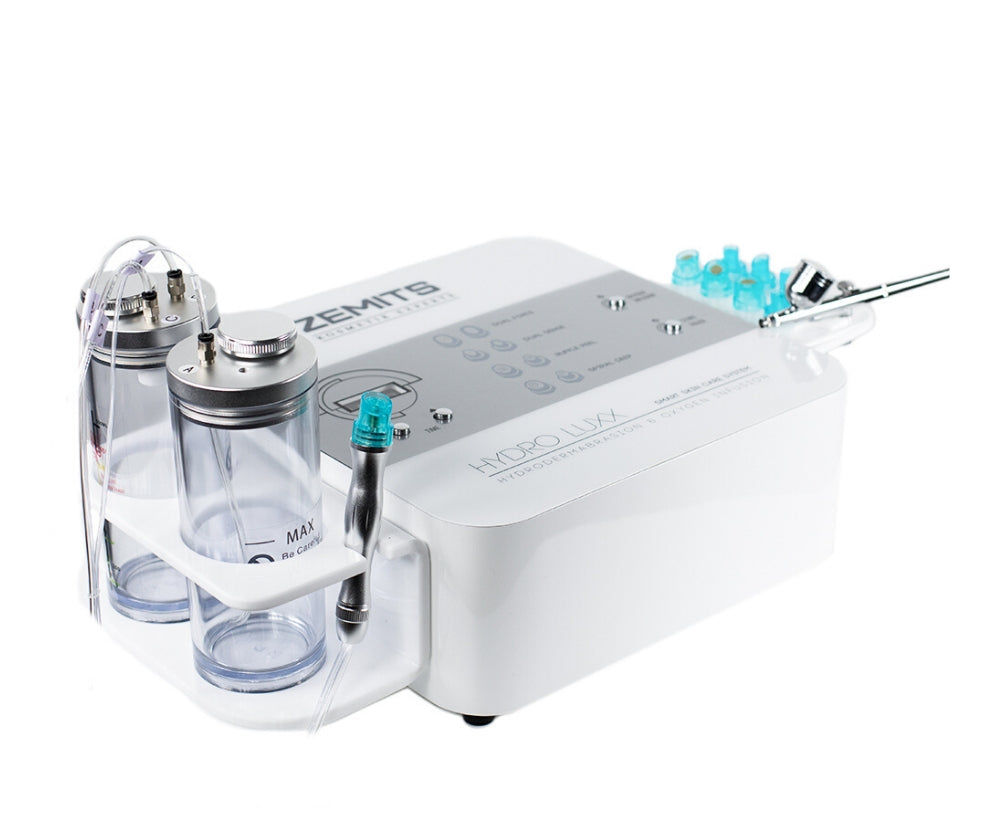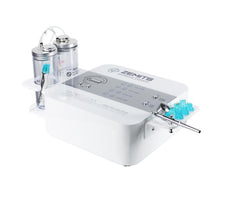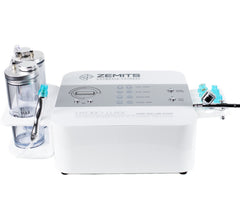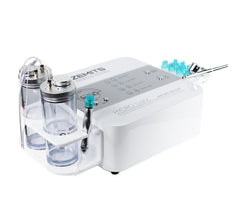 Packed Size

38*38*38 cm

Weight

7 kg

Warranty

24 Months
Financing

0% In-House Financing

Training

Included

Marketing Support

Included
The device that you've been waiting for!
Smart Skin Care System A Great Investment For A Successful Esthetic Business

About Treatments
Advanced Technologies, Revolutionizing The "Standard" Facial
Gentle skin peeling with a hydro-solution treatment
Vacuum massage and lymphatic drainage
Extraction of damaged skin cells
The Final Touch?
The Oxygen Infusion & Skin Hydration Therapy
Powerful technology boosts the absorption of nutrients
A glowing finish with NO irritation
Accelerated hydration
Make smart investments. Choose Zemits.
The #1 Facial Treatment of 2023.
Guaranteed instant and incomparable results.
A stunning combination of: Gentle exfoliation, pneumatic suction, extraction, and Oxygen Infusion.
The advanced HydroLuxx technology provides captivating, glowing, and healthy results in one simple, simultaneous action.
You have the freedom to utilize the hydro-solution of your choice.
No binding to any specific facial serum or product, giving you the option to use the perfect solution according to your client's facial needs.
Hydro luxx facial. How does it work?
The process of Hydrodermabrasion is simultaneous rather than consecutive. Hydrodermabrasion can be performed as an individual treatment or accompanied. The abrasive pneumatic chamber located on the tip immediately exfoliates the dry dead skin cells. Simultaneously, the pneumatic suction inputs the hydro-serum onto the skin, infusing it with ingredients based on the skin's needs. This triple and advanced technology optimizes the entire treatment by concurrently stimulating blood circulation and lymphatic flow. Deep cleansing and rejuvenation are obtained through the peeling serum, all while the abrasive surface tip provides mechanical exfoliation of the damaged and dry cells, and extraction of the blackheads. As a result, radiant, smooth, and rejuvenated skin is achieved.
Oxygen Infusion System
Oxygen infusion is the splendid final touch to the Hydro Luxx Treatment. Once finished with the Hydro Luxx Treatment, the Oxygen Infusion system will infuse the skin with immense hydration and restoration. Any residing irritation or redness will be eliminated.
Additional benefits include an increased youthful appearance, smooth skin, and accelerated hydration for a brighter complexion.
The Zemits HydroLuxx has a unique set of tips:
1. Dual Forte & Dual Sense Tips: (Recommended for Oily/Pigmented/Mature Skin)
Two large Hydro-diamond tips. Abrasive, double action technology produces deep exfoliation for both facial and whole-body treatments.Dual Sense: Two small Hydro-diamond tips- ideally used for sensitive skin, simultaneously delivers a deep exfoliation and a gentle pneumatic suction.
2. Ruffle Peel: (Recommended for sensitive/acne skin) One Large and one small gentle peeling tips.The larger ruffle is ideal for sensitive skin, smaller ruffle is ideal for eyes and lips area.Contains no diamond plate. Delivers a less aggressive exfoliation.
3. Spiral Deep: (For extractions and infusion)
One Large and one small extraction tip provided. Ideally used for extractions on T-zone, nose, chin, forehead area.*Tips and sizes are selected based on skin type and condition. Each treatment is unique and offers the opportunity to customize accordingly.

Tech Specifications

1. Voltage: 220 V / 50 Hz
2. Power: ≤ 60W
3. Negative pressure: ≥80 kPa (0.08 MPa)
4. Airflow: ≥4.8L/min
5. Box size: 38*38*38 cm
7. Gross weight: 7.8 kg
Check out the results after Zemits HydroLuxx:
Results after the procedure Individual treatment results may vary depending on the unique physiological characteristics of the patient and the number of procedures in the course of treatment.
Return on Investment
According to our Zemits clients' feedback, it takes approx.
4-5 weeks
to get your return on investment (ROI) - as an existing business with an established clientele. Are you just starting out as a new business? Expect to work approx.
2 - 2.5 months
until you reap the rewards of your ROI, while you're getting started, working hard, and building up your clientele.