Zemits Demeter 2.0 Lymphatic Drainage Machine
Out of stock
Available 12 interest-free payments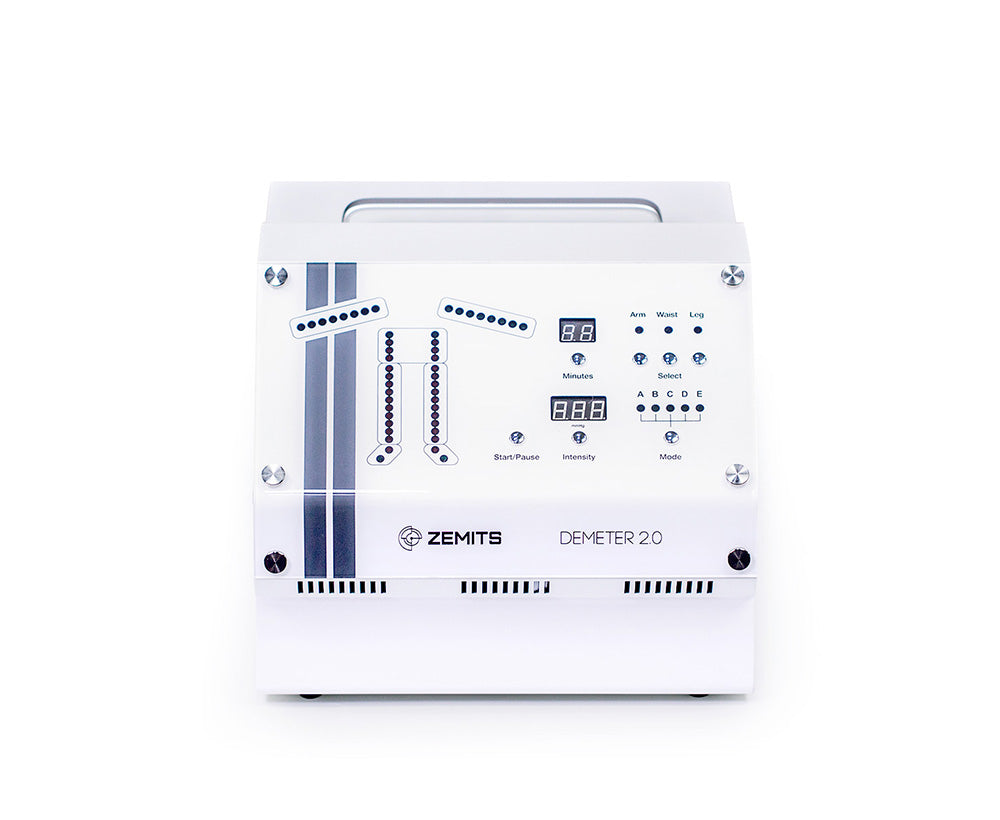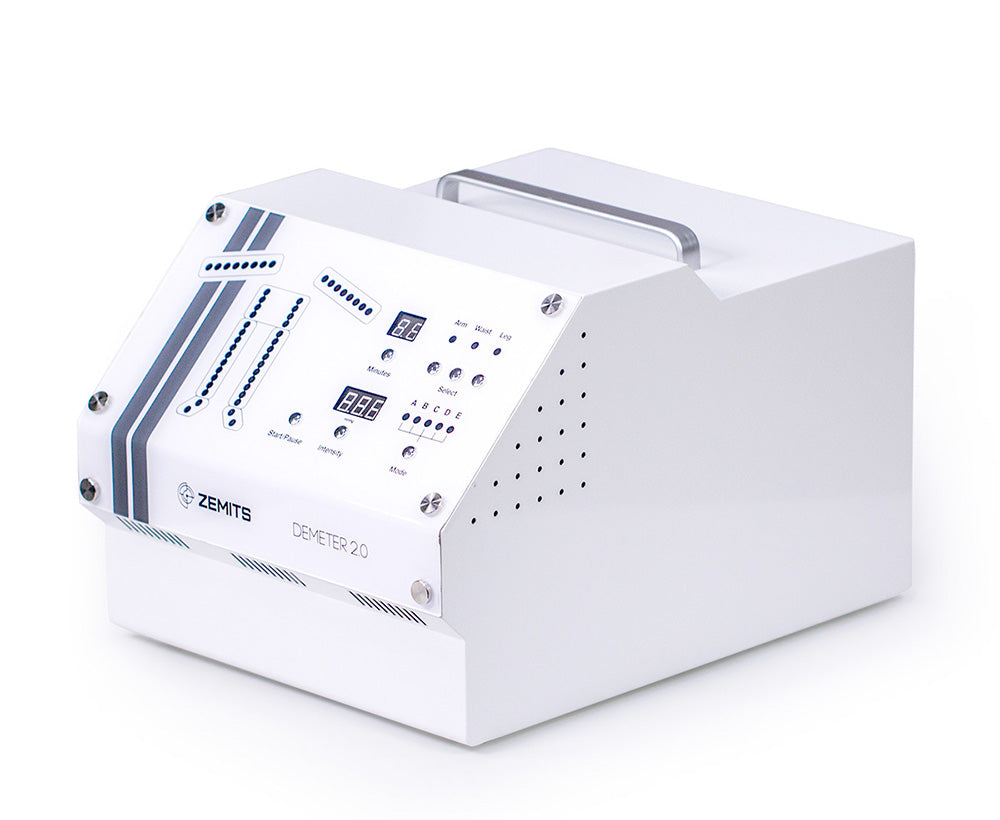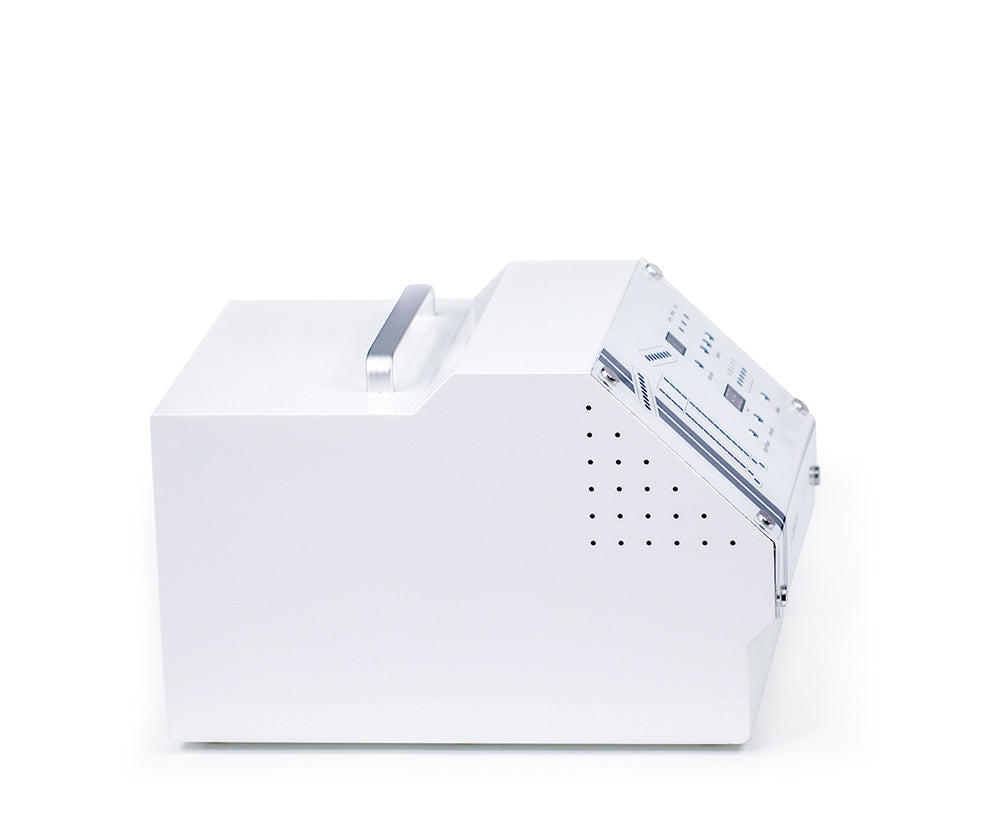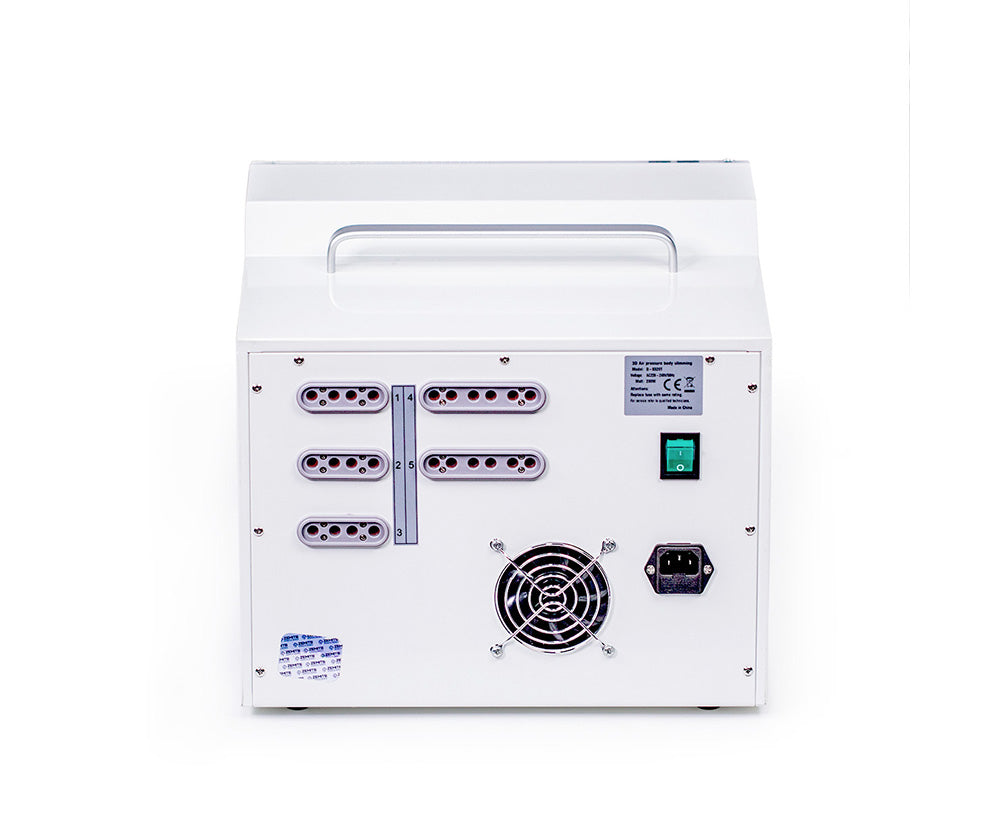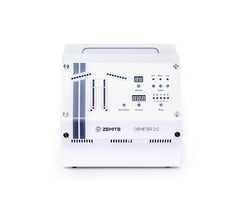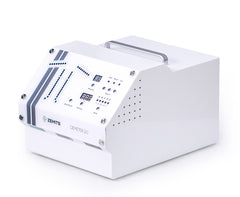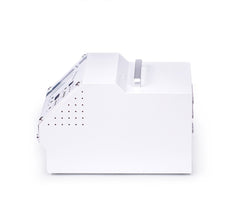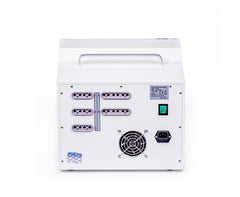 Packed Size

67*55*38 cm

Weight

34 kg


Warranty

24 Months
Financing

0% In-House Financing

Training

Included

Marketing Support

Included
Zemits Demeter 2.0

Is a professional machine for performing lymphatic drainage treatments with 48 chambers

Zemits Demeter 2.0

The system includes a durable fabric suit, a robust metal machine, and 5 programs for effective treatment of all areas on the body, including legs, abdomen, buttocks, and arms. The sleek and stylish design of the Zemits Demeter 2.0 will complement anybody wellness spa or clinic.
How Zemits Demeter 2.0 works:

The body sculpting lymphatic drainage machine is based on the technology of compressed air pressure, which enters the suit through 48 chambers. This technique of mechanical compression acts on the stagnation of the lymph in a rhythmic motion similar to a lymph drainage massage reducing the intracellular fluid.
This is why pressotherapy devices for lymphatic drainage are used to solve a wide range of problems such as rehabilitation after surgery, reducing swelling, preventing varicose veins, removing toxins, relieves aches and pains and slims the look of the arms and legs. This device and treatment is a staple for the beauty and health businesses that will attract many different clients. A typical session will last for 30 to 45 minutes.
The 48 chambers exposure allows you to target each zone more effectively, thus giving you more advantage offering individual precise treatments over standard devices.
What is pressotherapy massage?
A pressotherapy massage for lymphatic drainage not only tones and firms the skin but also reduces swelling. This active massage improves blood circulation and accelerates intracellular metabolism. After each session, your clients will feel more relaxed, renewed strength and lightness.
Pressotherapy devices strengthen the body's protective barriers, accelerate metabolic processes, improve resistance to diseases and viruses, and strengthen the nervous system.
Zemits Demeter 2.0 lymphatic drainage system effectively fights against:

1. Edema.
2. Cellulite of different stages.
3. Heaviness in the legs.
4. Overweight and unwanted body fat.
5. Poor skin conditions.
Zemits Demeter 2.0 pressotherapy machine suit parameters:

1. Forearms: 40 cm.
2. Upper Arms: 55 cm.
3. Ankles: 55 cm.
5. Hips: 85 cm. Waist: 130 cm.
6. Supports weight up to 200 kilograms.
The adjustable suit is suitable for plus size clients as it is made with high-strength material. The suit is resistant to moisture, so you can wrap it tight during the procedure.
Zemits Demeter 2.0 assists with:
1. Improving blood flow and prevention of varicose veins.
2. Reduction and removal of puffiness.
3. Express weight loss program.
4. Accelerated physiological lymphatic drainage.
5. Treating specific zones (arms, legs).
Technical Specification

Timer with auto-off function: up to 30 minutes
Pressure adjustable: 120-240 mm Hg Art.
Suit Material: High Strength Medical TPU
Suit properties: The suit is waterproof and can be cleaned and disinfected
Box size: 67*55*38 cm
Netto weight: 33 kg
Gross weight: 34 kg
Check out the results after Zemits Demeter 2.0:
Results after the procedure Individual treatment results may vary depending on the unique physiological characteristics of the patient and the number of procedures in the course of treatment.