Zemits Abigon Pro Cavitation Radiofrequency Slimming System
Out of stock
Available 12 interest-free payments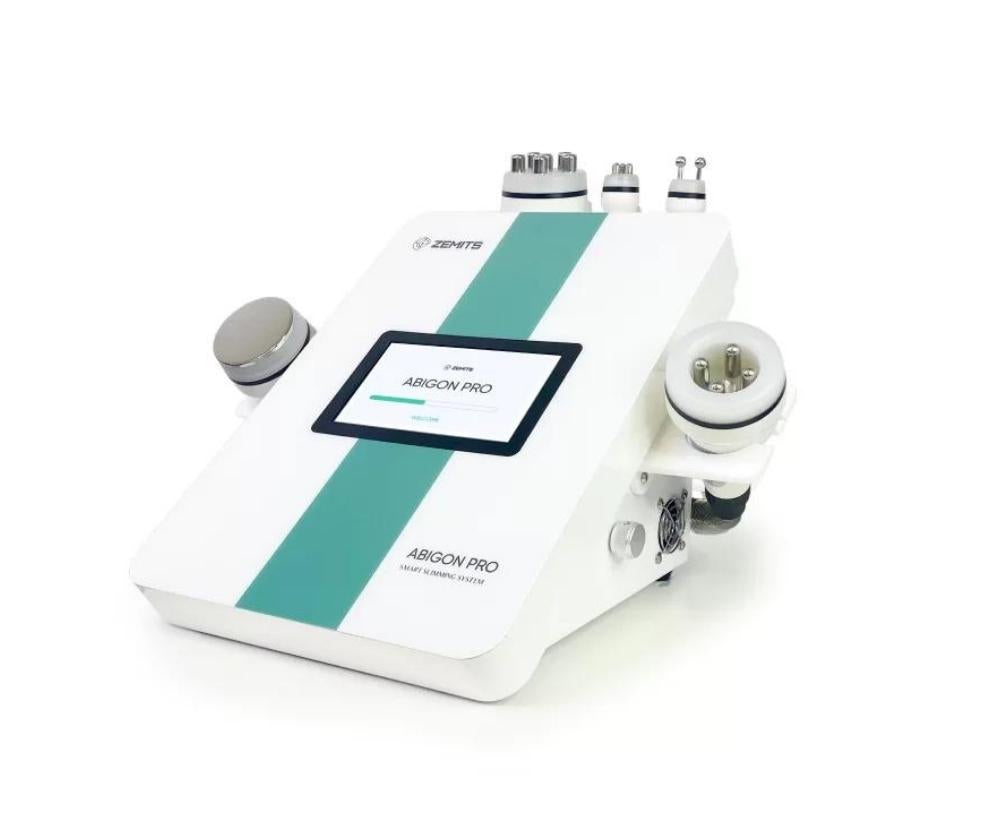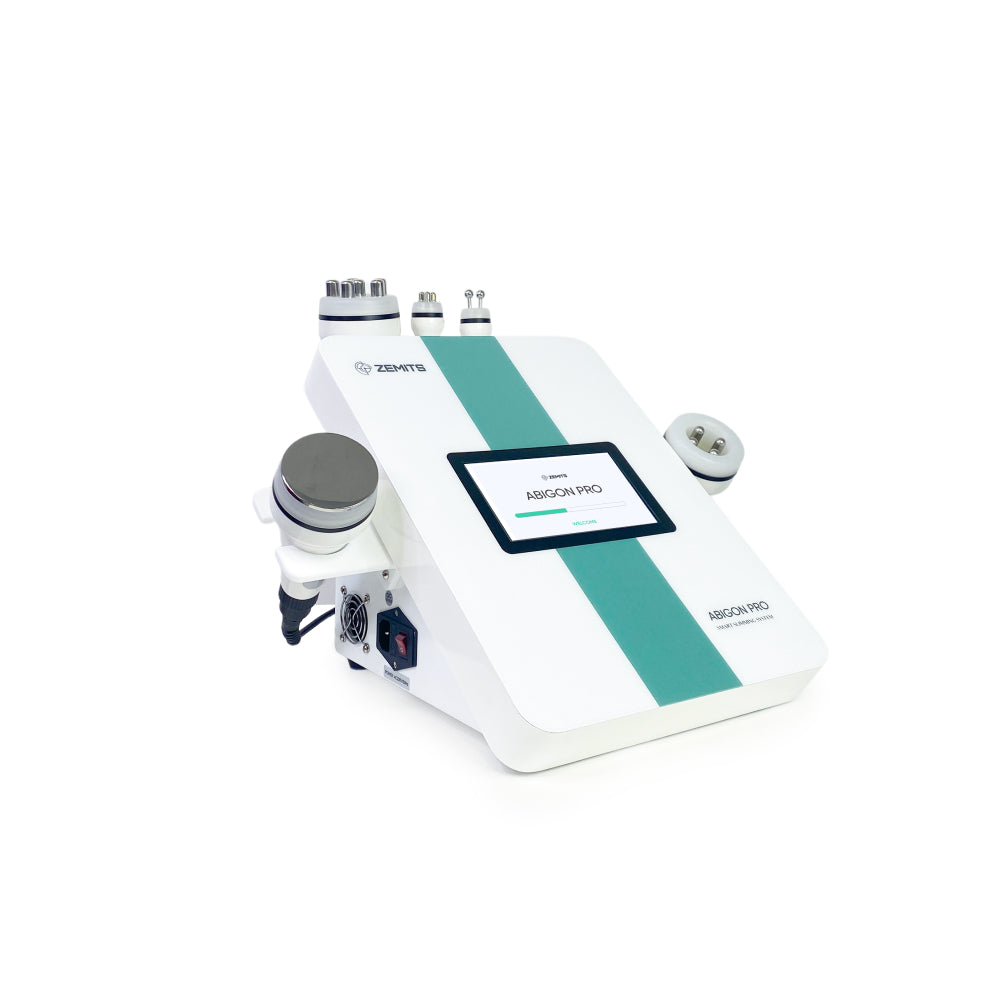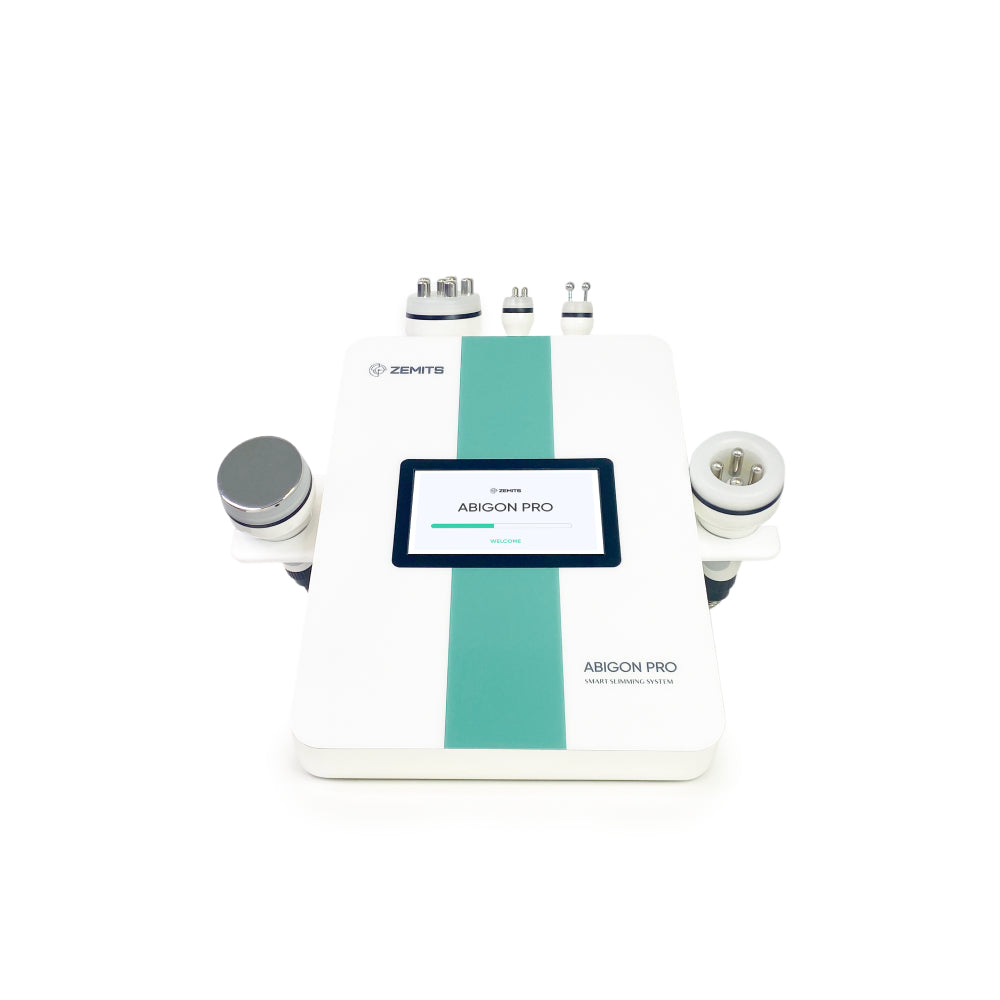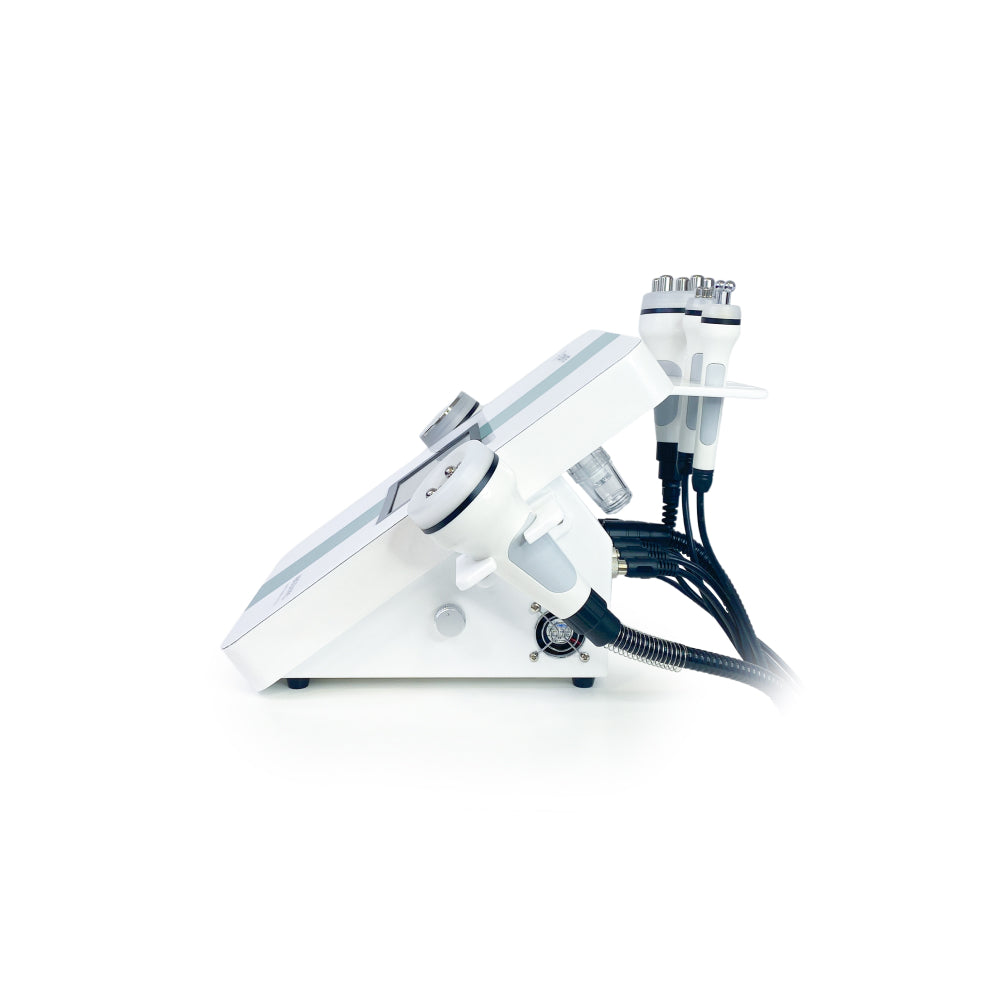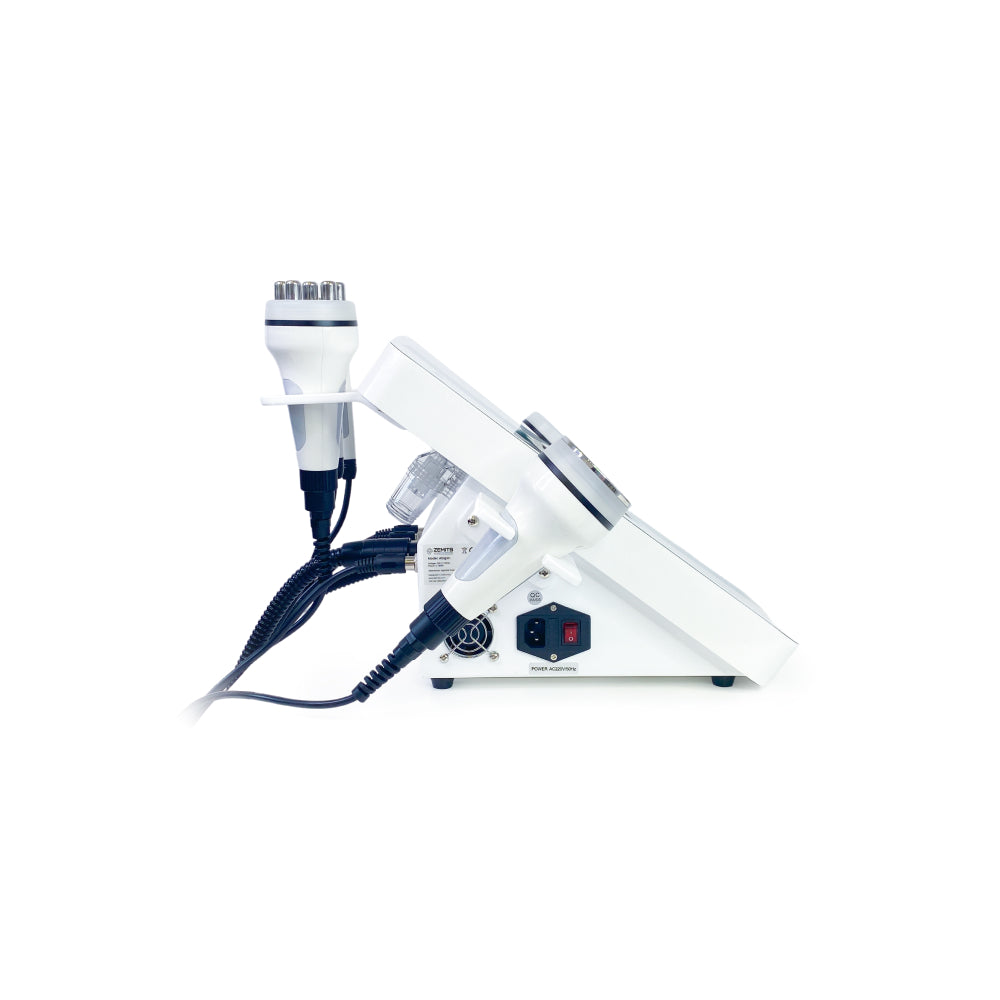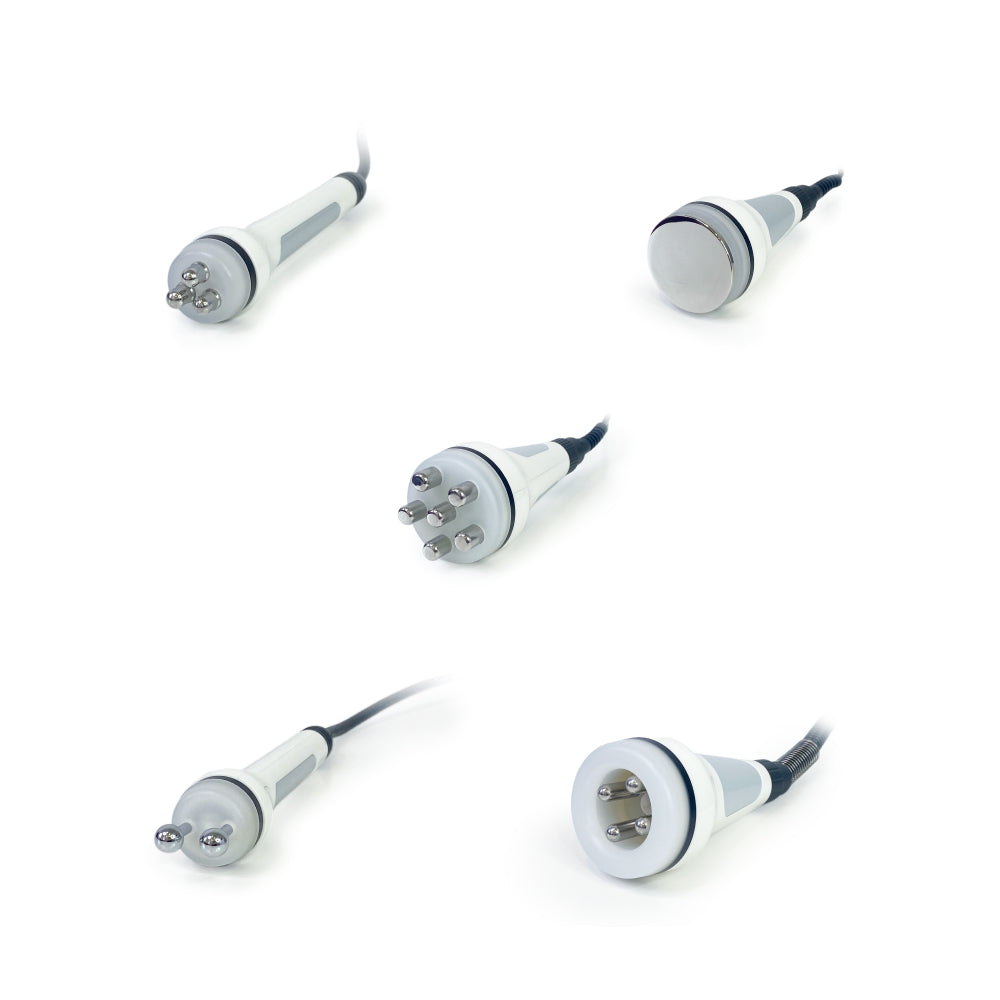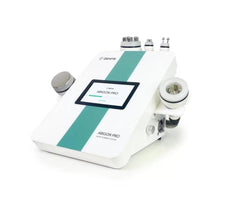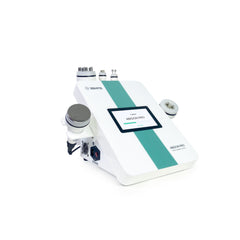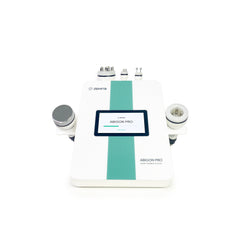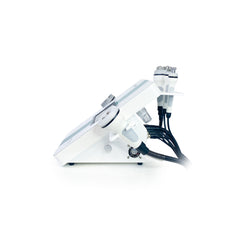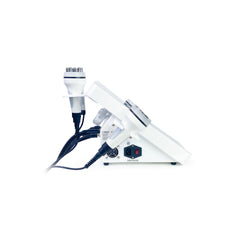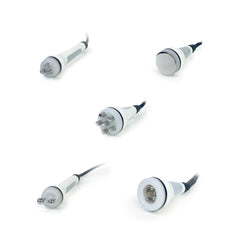 Packed Size

49*42*41 cm

Weight

8 kg


Warranty

24 Months
Financing

0% In-House Financing

Training

Included

Marketing Support

Included
The Zemits Abigon Pro
is the latest Body Sculpting System

The Abigon PRO combines the best proven and effective technologies for body & facial tightening and remodeling:

The Zemits Verstand Pro combines some of the most in demand features for a professional aesthetician's toolkit. It brings unrivalled, transformative skincare results for the clients. The device makes the following facial treatment protocols available:
1. Cavitation. Vacuum + RF
Five handpieces for maximum slimming results

There are even more possibilities for body contouring with the 5 ergonomic Zemits Abigon Pro handpieces:
1. Ultrasonic cavitation
for working on localized fat deposits.
2.
Vacuum massage
combined with Infrared and RF. The innovative idea of ​​merging radio frequency, infrared and vacuum makes it possible to work out the necessary zones as deeply as possible and get visible results.You can also use this vacuum handpiece for lymphatic drainage with a continuous or a pulsing mode.
3. The
multipolar body RF tightening and lifting
handpiece is ideal for targeting loose areas of skin as it delivers the energy deeper in the skin.
4. The
tripolar RF-lifting
handpiece is designed to work with the lower face, to sculpt, lift and support in the fight against the "double-chin" thus creating the effect of a slimmer and sculpted face.
5. The
bipolar RF
handpiece has a limited impact depth of 2 mm. It is at this depth that the dermis is located, this is where we get a local effect on collagen fibers.Using this handpiece post tripolar RF delivering a focused energy into areas of concern.
Ultrasonic cavitation

Cavitation -a low-frequency ultrasound (from 38 to 42 kHz) on adipocytes, microbubbles are formed in the fatty layer.
What does cavitation do?
Ultrasonic cavitation allows you to fight cellulite, reduce localized body fat and helps to sculpt the silhouette. Application and reduction of localized fat deposits on love handles, abdomen, buttocks and thighs. Cavitation is a fantastic and essential technology to correct defects after surgical liposuction.

Benefits of Zemits Cavitation

1. Powerful low-frequency Ultrasound Fat Reduction.
2. Technology.
3. Professional and safe technology.
4. Non-invasive slimming treatment.
5. Pain-free therapy with no downtime.
6. Immediate and long-lasting results.
With Zemits Abigon Pro you can help ALL of your clients achieve their personal slimming goals.
Bi-Polar RF

The Zemits RF technology uses currents similar to the ones found naturally in our body's electrical circuits to cause tissues to contract, which in turn safely tighten skin and increase its contour.
This is impactful because ageing degrades collagen proteins found naturally in our skin, and regenerating collagen production is the key ingredient to tightening and regaining youthfulness in mature skin.
Bi-polar RF works best when applied post tripolar RF for focused results on problem areas.

Tri-Polar RF

The professional Tri-polar RF is used for precise skin treatments of the face, neck, and décolleté. Its specific configuration also allows for the performance of safe treatment that helps with the improvement and appearance of facial contours.
This RF handpiece has 3 small RF electrodes that allow for comfortable and safe skin rejuvenation and tightening treatments.
RF Hands Rejuvenation

RF helps to enhance the skin cell's metabolism, reduce signs of aging, firm the skin, decrease age spots and increase skin elasticity. SPF application 365 days a year is recommended to retain results.
Zemits EndoRF Technology

1. Increase levels of collagen and elastin production.
2. To plump and resurface the skin, using diamond nozzles for a deep skin scrub or peel. 
3. Improve the absorption of skincare products. 
4. Reveal smoother and healthier skin for a rejuvenated complexion.
5. Reduced appearance of scars and stretch marks.   
RF Body Sculptor
EndoRF Technology on the Body Sculptor applicator is a perfect body remodeling treatment. You can precisely adjust vacuum patterns, suction intensity, pulse/continuous mode and RF power for technology driven results. A built-in infrared light helps to increase skin's elasticity and supports the metabolization of cells. 

Perfect Lymphatic Drainage

The combination of Cavitation with EndoRF has been long-standing one of the most popular and effective treatment methods on the market for body sculpting or remodeling treatments.
When combining this technology with vacuum, it stimulates lymphatic drainage and the excretion of toxins, thus providing body sculpting results. 

Multipolar Body RF

The structure of the multipolar RF handpiece is a safe body contouring handpiece, the professional has full control to safely increase the intensity to suit their client's comfort. 

Results after the first procedure

Zemits Body RF helps to:
1. Firms and tightens the skin.
2. Decreases the appearance of cellulite. Increases skin's elasticity.
3. Increases collagen production.
4. Contours and shapes arms, under-bra sagging areas, abdomen area, legs, inner thighs, etc.
5. Professional and safe technology.
6. Non-invasive and powerful local fat reduction.
7. Pain-free treatment with no downtime.
How is the combination of Cavitation, RF, IR and Vacuum Beneficial?

1. Slimming.
2. Body contouring.
3. Anti cellulite.
4. Local fat reduction.
5. Skin firming and lifting.
6. Depuffing and volume reduction.
7. Improvement of skin tone and elasticity.
8. Healthy skin glow.
9. Tightened and toned skin.
What Skin and Body Concerns does it address?

Due to the Non-invasive nature of the Zemits Abigon Pro, almost everyone (please check list of contraindications) is an excellent candidate for this treatment
Body:
1. Stubborn fat deposits
2. Cellulite
3. Loose skin
4. Low skin tone
5. Poor blood and lymphatic circulation
6. Oedema and puffiness
7. Uneven fat deposits after surgical liposuction
Technical Specifications:

1. Fine lines and wrinkles
2. Sagging skin on neck and decollete
3. Decreased skin elasticity
4. Dark circles and puffiness around eyes
5. Hooded Brows
6. Loose jaw line area 

Abigon Pro Design

Its angled, compact build and long applicator cords allow for comfortable placement anywhere in the treatment room. 
The smart LED touch screen also makes maneuvering the treatment very simple for the operator. 
With its five unique and effective handpieces, the operator is able to plan and customize treatments based on each individual client's needs, leading to better results and in turn, better client retention for your business. 
Technical Specifications:

Voltage: 110 В/50-60 HZ
Power Supply: ≤180 W
Ultrasound Cavitation Frequency: 40kHz- 30kHz
Ultrasound Cavitation Power: 80W/cm2
RF Frequency: 1 МHz
RF Power: 150W
Vacuum Aspiration: ≥80 kPa
Box size: 49*42*41cm
Weight: 8 Kg
Frequently Bought Together

Pressotherapy Helps to Achieve Slimming Results Faster Aesthetic practice shows that the bundle treatments of Cavitation with Pressotherapy allow the client to achieve desired slimming results faster.
Pressotherapy is 100% effective for a lymphatic drainage treatment after other intensive body contouring technologies.
Post cavitation or cryolipolysis it is necessary to provide a lymphatic drainage massage to support the removal of fluids and toxins from the treated body areas.
Pressotherapy helps to release oedema with unwanted toxic substances that remain post-treatment.
Zemits DazzleSkin Pure Plant-Based Nourishing Massage Oil

This lightweight, deeply hydrating, youth-enhancing blend of natural oils includes cold pressed grapeseed oil, sweet almond oil, avocado oil and other pure oils providing a powerful antioxidant protection. Intensely moisturizing, the
DazzleSkin Body Oil
absorbs instantly and leaves skin deeply hydrated, silky, and luminous.
This silky soft, pure plant-based luxurious body oil was created for all skin types. It can be used as a day and night body hydrating oil or as a professional massage oil. We also recommend using it with our various Vacuum and Roller Massagers.
Check out the results after Zemits Abigon Pro:
Results after the procedure Individual treatment results may vary depending on the unique physiological characteristics of the patient and the number of procedures in the course of treatment.
Return on Investment
According to our Zemits clients' feedback, it takes approx.
4-5 weeks
to get your return on investment (ROI) - as an existing business with an established clientele. Are you just starting out as a new business? Expect to work approx.
2 - 2.5 months
until you reap the rewards of your ROI, while you're getting started, working hard, and building up your clientele.